Zlatan after recovering from Corona: The session at home is "difficult"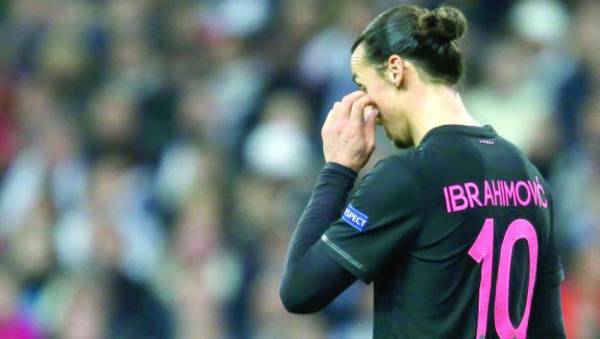 Zlatan Ibrahimovic, the Milan striker and the scorer of his team during the 2-1 victory over Inter Milan in the Italian Football League, admitted yesterday, Saturday, that having to stay two weeks at home was difficult after he was infected with the new Corona virus (Covid-19).
Ibrahimovic said, "Your rhythm is completely back down, and the body is starting to shiver because it wants to train and play." I had to stay at home for two weeks, and it wasn't easy, and it was difficult mentally, especially in light of our fast pace.
The 39-year-old striker, who returned to training last week, said he had lost part of his sense of taste but had not shown any other symptoms. . No one was going to stop me. We hadn't beaten Inter in four years in the league and I was insatiable.
Ibrahimovic admitted that he was disappointed to miss a penalty, although he followed the ball into the net, scoring Milan's first goal, and continued: I should not have missed the penalty kick. The most important thing is that the team won. I'm the oldest player in the squad and I feel very responsible and I love that feeling because they all take me by example and have a passion for winning.