West Ham defender Kurt Zouma sentenced to 180 hours of community service for torturing a cat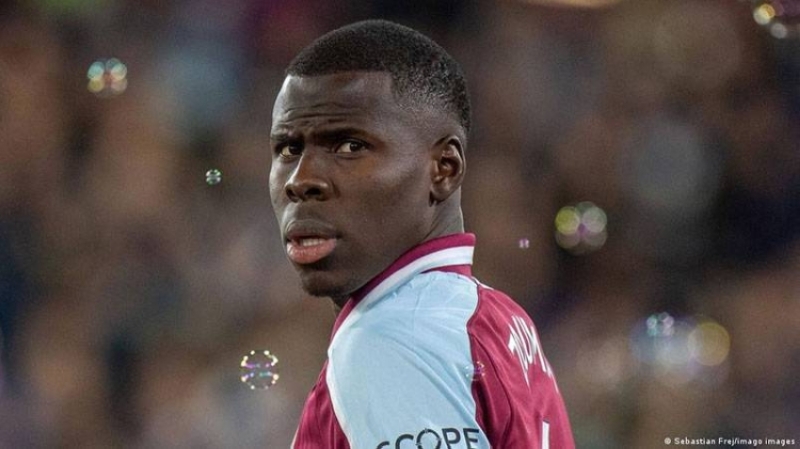 West Ham defender Kurt Zouma was sentenced Wednesday to 180 hours of community service for torturing a cat, a charge he pleaded guilty to in court.
Zuma made headlines in February after a video of him torturing a cat was posted, sparking outrage in England and on social media.
Zuma's brother Yuan, who can be heard laughing in the background, filmed the 27-year-old chasing the cat and threatening it with his shoes after kicking and slapping it on the head in the eyes of his seven-year-old son.
Brothers Zuma and Yuan, 23, appeared in Thames Court in east London last week to plead guilty to animal abuse charges.
Judge Susan Holdham, who issued the ruling on Wednesday morning, said the two brothers "participated in this shameful and reprehensible incident."
"On that February date, you (Zuma) did not meet her (the cat's) needs but you caused unnecessary suffering for your amusement."
The judge considered that what happened was an "isolated incident", but said that Zuma was a "public figure" as a result of his role as a footballer in the English Premier League and "you should be aware that others look up to you. Many young people aspire to follow you."
Kurt Zouma was ordered to carry out 180 hours of community service, while his brother was sentenced to 140 hours, with the two placed under 12-month community orders.
The two brothers were also banned from breeding cats for the next five years.
As a result of what the French defender had done, West Ham decided to punish him with the "largest possible fine", estimated at two weeks' salary of $340,000, while Adidas for sports supplies decided to terminate its contract with him.
His brother Yuan was also punished by his team Dagenham & Redbridge from the fifth English level, with suspension.
The Royal Society for the Prevention of Cruelty to Animals, the largest animal rights association, decided to take the two cats owned by the French international defender, and transfer them to its custody.
.