West Ham defender Kurt Zouma .. in court for abusing a cat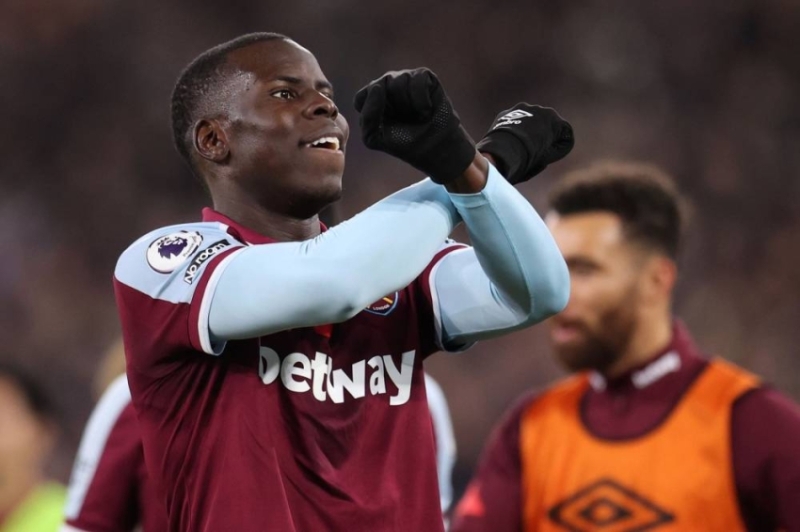 A new chapter with the story of West Ham United defender Kurt Zouma, who pleaded guilty to the charges against him after a video of him abusing a cat went viral.
Zuma hid his face and was surrounded by a number of security men upon his arrival at the Magistrate's Court in London, where he appeared alongside his brother Yuan before the judges, who deliberated on charges related to a video dating back to last February, which showed the French player kicking and hitting a cat. The West Ham defender pleaded guilty before the judges to two counts of causing unnecessary suffering to an animal, by kicking him in the abdomen and slapping his head.
He filmed the animal abuse video in Zuma's house, and his brother published it on the site "Snapchat", where it angered a woman who was in contact with Kurt, so that the latter moved, sparking a storm of criticism against the defender of the London club. During the hearing, Prosecutor Hazel Stevens told the court that "Kurt's voice can be heard saying about the cat: 'I swear I will kill her, I swear I will kill her,'" Sky News reported. In addition to Kurt's confession, Yuan asserted that he was involved in charges of "aiding, abetting, advising or enticing his older brother to commit an offense under British law".
The cat that was abused is still under the care of the British Royal Society for the Prevention of Cruelty to Animals, knowing that Zuma had to apologize for his behavior, and West Ham imposed a fine on his player in connection with the incident, and made donations to nine animal charities in the UK and abroad. West Ham had commented on the incident dating back to last February, saying that he condemned what the player had done without any reservation.
Activists launched a petition against the player on the Change.org platform, where the initiative's owners said that Britain is a country that has laws that address violence against animals "and these laws should apply to all people, whether they are rich or poor, regardless of whether they are celebrities." The petition also urged the player to be prohibited from keeping any animals in his home, because he is not entrusted with their safety.
.