Victory gives Hamdallah a leave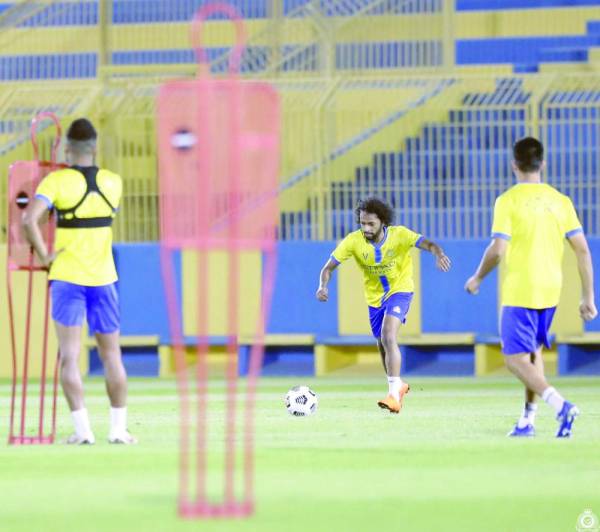 The coaching staff of Al-Nasr team, led by Roy Vitoria, decided to grant its striker, Abdul Razzaq Hamdallah, until October 17th.
The team had continued its preparatory training for the start of the new season under the leadership of its coach Roy Vitoria, as the team would begin its career in the Prince Mohammed bin Salman Professional Cup League against Al-Fateh next Sunday, in the first round of the Saudi Professional League.
The training session began, with coach Vitoria meeting with the players, before focusing on his training on various aspects of fitness.
The training included the participation of Khaled Al-Ghanem after recovering from inflammation of the upper tendon of the posterior muscle in the right thigh, as well as Noureddine Mrabet, the newcomer, South Korean back Kim, as well as Omar Hosawi and the Brazilian Petros, despite their association with the departure from victory.
Ahmed Musa is in the Nigerian national team camp and will join the Nazarene training during the next two days.
The six Saudi Olympic team, Amin Bukhari, Ali Al-Hassan, Sami Al-Naji, Mukhtar Ali, Ayman Yahya and Firas Al-Braikan, will join the training of the Nasrawi team tomorrow, Wednesday.