Victory continues its start with the pioneer … and tied for your solidarity and unity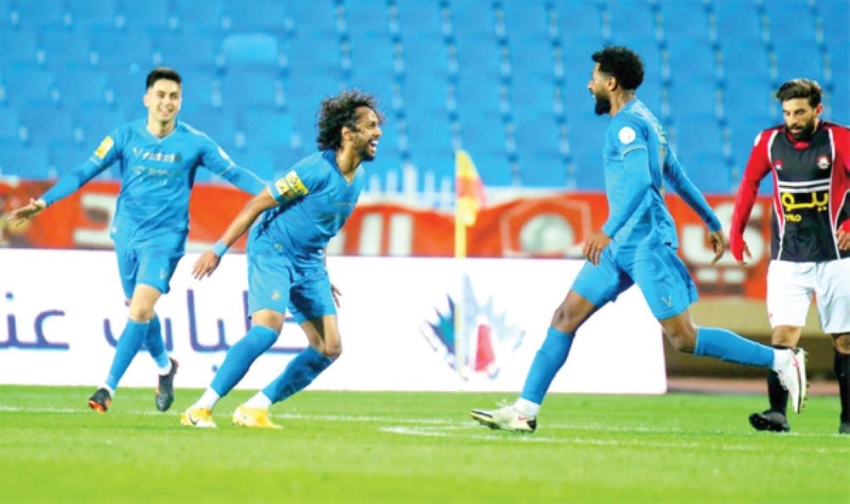 Al-Nasr team continued its start and progress in scheduling the Prince Mohammed Bin Salman Professional Cup League teams, after its fifth victory in the league, over its host and his counterpart Al-Raed team with a clean goal that came in the 82nd minute of the match and bore the signature of Abdul Majeed Al-Salih after a ball raised by Noureddine Mabit inside the region prepared by Sami Al-Naji to the positioned Al-Sulayhim played strong against Ezz Al-Din Dokha as the first and only goal in the match.
Nikolic had missed a penalty kick in the first half, and Al-Raed tried to adjust the score, but time did not help him until the referee, Muhammad Al-Howaish, announced the end of the meeting with Al-Nasr's victory to raise his score to the seventeenth point, while the lead's balance was frozen at the thirteenth point, which is his sixth loss in League.
In another match, Al-Wahda defeated the conditions and deficiencies and ended its confrontation with its host, Damak, with a goalless draw, noting that the Knights played the second half, minus a player, after Nayef Kariri received a red card at the end of the first half, knowing that the second half was delayed for nearly a quarter of an hour due to the disruption of video technology. The mouse », as the match was completed without the mouse.
So Damak's balance rose to the ninth point and still bottomed out, while Al-Wehda's balance rose to the twentieth point, which is its second draw in the league.