UEFA Champions League: 68 people were arrested in Paris on the sidelines of the final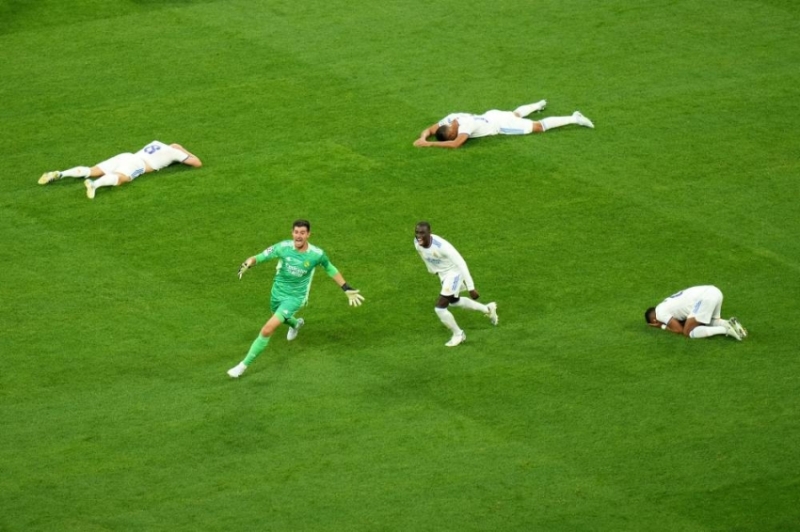 The French Ministry of the Interior announced that 68 people were arrested and 39 were placed in police custody on Saturday evening in Paris on the sidelines of the Champions League final, due to the riots in the vicinity of the Stade de France stadium in the suburb of Saint-Denis.
In a rare incident for a match of this level, the start of the final, which Real Madrid won over Liverpool (1-0), was postponed for 36 minutes, due to tensions outside the stadium. Many fans tried to climb the fence gates to try to get in by force. Police officers confronted the intruders and sometimes fired tear gas. Some of the ticket holders were not able to enter the stadium until the end of the first half of the match.
Paris police said in a statement on Saturday evening that before the match, "many fans without tickets or holders of fake tickets blocked access to the Stade de France, at the level of the external security perimeter." In a tweet, Home Secretary Gerald Darmannan blamed "thousands of British fans without tickets or with fake tickets trying to storm" the stadium.
And the European Football Association "Wifa" had announced that the delay of the match was due to "security issues" related to "the late arrival of fans" to the stadium, before later revealing that the cause of the congestion at the entrances to the stadium was the result of holders of false tickets, expressing "sympathy" with Those affected by these events should review these matters urgently with the French police and authorities and with the French Football Federation. Police added that the evacuation of two separate "fan zones" – for fans of Real Madrid in Saint-Denis and Liverpool in eastern Paris – took place without major incident. Police have set up a safe perimeter with giant screens, drinks and entertainment on the Coeur de Vincennes to welcome 40 English fans without tickets.
In all, 238 people were detained by various emergency services throughout the day, due to "relative emergencies", such as drunkenness or minor accidents, including damage from tear gas, a spokesman for the Paris fire department told AFP.
.