Tokyo Olympics: Japan's emperor admits holding games "not easy at all"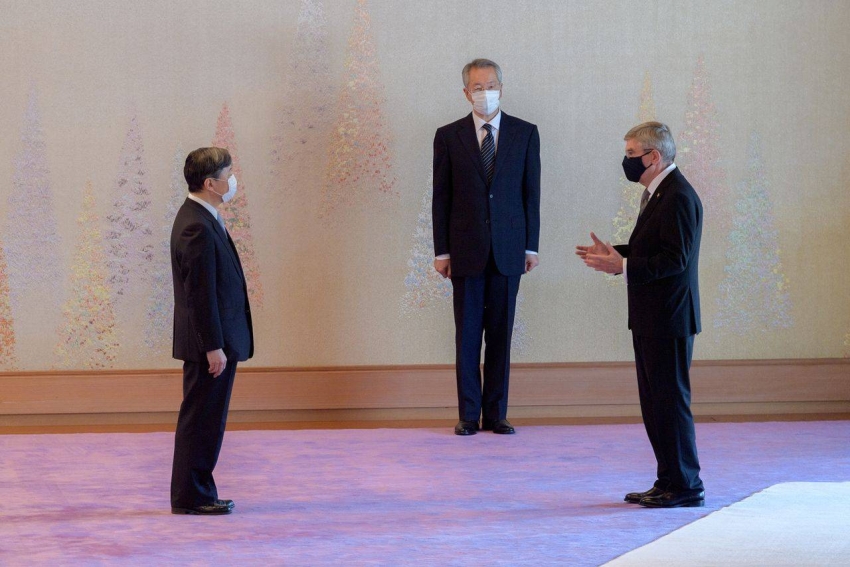 Japanese Emperor Naruhito acknowledged Thursday, on the eve of the Tokyo Olympics, the great difficulties that accompanied the organization of the Games in the midst of the Corona virus pandemic, assuring the President of the German International Olympic Committee Thomas Bach that it is "a task that is not easy at all," according to the local press.
Bach visited the Imperial Palace on the eve of the opening ceremony, during which the Emperor is expected to officially announce the start of the Games. "Managing the games while taking all measures against COVID-19 is not an easy task," Naruhito was quoted by local news agency Kyodo as telling Bach in English. "I want to salute all those who were involved in organizing the Games for the efforts they made in the various facilities," he added.
The 61-year-old emperor will attend the opening ceremony Friday with only about 950 dignitaries and officials due to the strict pandemic-related restrictions that prevent crowds, as his wife will be absent from the celebration. Prime Minister Yoshihide Suga was forced last month to deny claims that Naruhito was "worried" that the Olympics could cause an outbreak of COVID-19. Naruhito is expected to announce the opening of the games, but it is reported that he may avoid using the word "celebration" given the current epidemiological situation. The emperor, who acceded to the throne in 2019, is considered the honorary godfather of the Tokyo Olympics. Emperor Akihito, Naruhito's father, declared the 1998 Nagano Winter Olympics open, while his grandfather Emperor Hirohito opened the 1964 Tokyo Summer Games and 1972 Sapporo Winter Games.