The youth are catching up with the crescent… and cooperation is waiting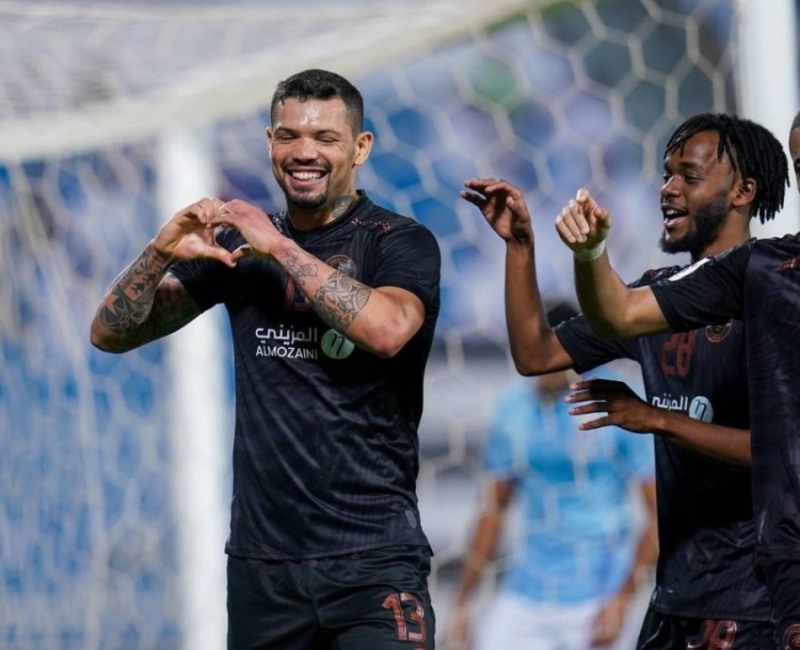 Al Duhail qualified for the AFC Champions League final price after overturning its delay against Saudi Al Taawun to win 4-3 on Friday in the penultimate fifth round of Group D, while Al Shabab accompanied him after a clean six against Mumbai City in India for Group B.
Al Duhail raised its score to 12 points at the top of the group, securing its place in the next round, regardless of the outcome of the last confrontation.
On the other hand, Al-Taawoun's balance froze at the seventh point in second place, with a goal difference from Sepahan, who beat Pakhtakor 2-1.
In the second group, Al Shabab joined his compatriot Al Hilal and booked his place in the final price round after raining a clean six-0 in Mumbai City.
The hexagonal scored by the youth, Hattan Bahabri (19, 64, 66), Senegalese Mortada Vall (36 by own goal), Abdullah Al Jouei (52) and Brazilian Carlos Junior (81).
Al Shabab maintained the top spot in its group after raising its score to 13 points, 5 points ahead of its closest competitor, while Bombay remained in the last place with 4 points.
In a second match in the group, the Iraqi Air Force renewed its victory over the Emirati Al-Jazira by overcoming it 3-2 thanks to a fatal goal by the substitute Sharif Abdul-Kazim.
The Air Force, which had defeated Al-Jazira in the first leg 2-1, raised its score to 7 points, compared to 4 points for Al-Jazira.
On the other hand, Qatar's Al Gharafa bid farewell to the competitions after losing to Iran's Foulath 0-1 in the third group competitions.
Al-Gharafa's balance froze at the fifth point in third place, leaving the competition regardless of the outcome of the last round against the people of Turkmenistan.
In the same group, Shabab Al-Ahly of the United Arab Emirates climbed to second place after beating Ahal 2-1.
Shabab Al-Ahly, who won its second successive victory, raised its score to 9 points, while Ahal finally got one point.
.