The wonderful agreement .. wins the humble dean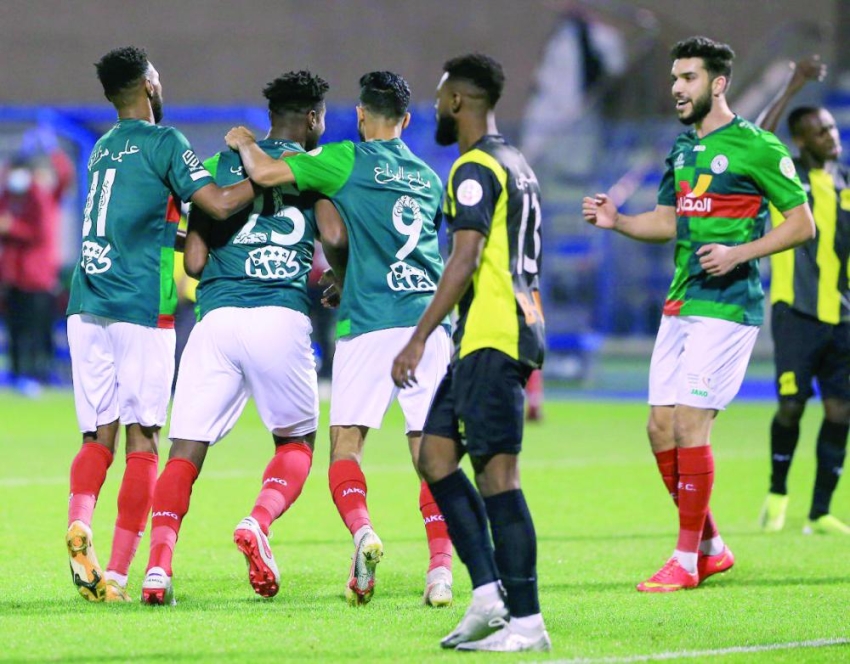 The Al-Ittihad team received a loss due from its host Al-Ettifaq, 0-2, in the meeting that brought them together yesterday in Dammam in the 16th round of the Prince Mohammed bin Salman Professional Cup League.
The agreement deserved to win due to the great level presented by its players, and the fighting spirit with which they played, while the Brigadier General did not provide an intercession for him to win, and his players appeared with modest performance, in light of the large number of wrong passes, poor positioning, and the lack of good defensive coverage.
The agreement did not give his opponent the opportunity to arrange his ranks, so he relied on direct pressure and closed spaces and was distinguished by the convergence of the rows, before he was able to open the scoring at the 9th minute with Saeed al-Rubaie's header and put it beautifully.
Al-Ittihad tried to adjust the result, but it blamed it for poor organization and lack of fighting on the ball, as the team did not pose a little danger except with Romarinho's header on the left post.
In the second half, and in a scenario similar to what happened in the first half, Hazaa Al-Hazaa added the second goal of the deal with a header d (56).
The Al-Ittihad strikers surrendered to the close supervision imposed on them and did not pose little danger, while Al-Ittihad players wasted many chances, including Al-Hazaa from the middle of the field but Grohe saved the situation, and another ball in the crossbar.
With this result, Al-Ittihad retreated to fifth place by 25 points, while Al-Etihad rose to sixth place by 24 points.
In another match, the Al Shabab team snatched the lead after defeating its host Abha by 3, 3-2.
Igor D (54), Christian Joanca (57) and Seba D (69) scored for youth, while Saad Baqir scored from a direct free kick (D 62) and Saleh al-Omari (70).
With this result, Al-Shabab's score rose to 32 points in first place temporarily, while Abha remained at the eighth point 21.
Al-Faisali tied with its guest Al-Majmaa without goals, bringing Annabi Sudair's balance to 17 points in 12th place, while Al-Taawon's balance rose to 25 points in fourth place.