The United coach explains what happened with Ronaldo before the Manchester derby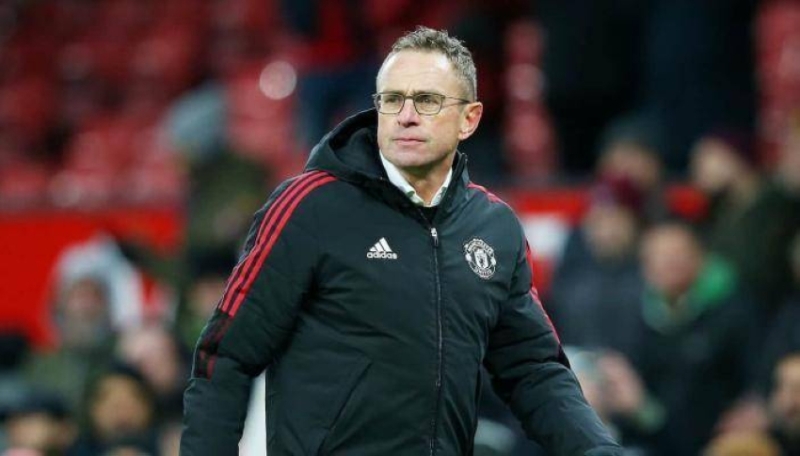 Manchester United coach Ralf Rangnick explained the reason for the absence of strikers Cristiano Ronaldo and Edinson Cavani from the Manchester derby, yesterday, Sunday, which ended with Manchester City winning (4-1).
Rangnick said in statements before the match that Ronaldo was injured, but news came out that the player was ready to participate, but he was excluded for technical reasons.
Rangnick said on the official Manchester United website: "I must believe the club's doctors. The doctor came to see me on Friday morning before training, and told me that Cristiano could not train, because he had problems with his thigh muscles. The same thing happened on Saturday, which is why he was not It is possible that Cristiano will be with the team."
When asked: Are you frustrated by the continued absence of Cavani, despite his return to training this week? He said, "If I say I'm frustrated… will that help you in anything?"
He continued, "If the players tell the doctor and the medical department that they cannot play, then as a coach, I have to accept that. I cannot force the player to play if he is not available because he has an injury."
He concluded: "Cavani trained in the last few days and trained well, but he still feels not ready after those three training sessions. And on Saturday afternoon, he was not fit to play, it's a fact. I can't force any player to play as a coach as long as he doesn't feel ready. enough to play.
Manchester United's balance, after this humiliating defeat, stopped at 47 points and fell to fifth place so far, and made it difficult to occupy one of the first four places that qualified for the Champions League next season.
.