The Super League rears its head again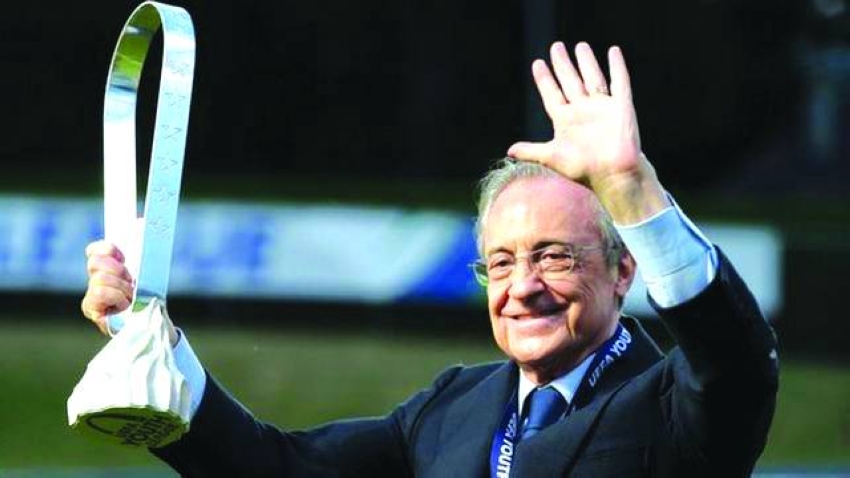 It seems that the European Football Association will not be able to stand in the way of the Super League project, nor can it even use the language of threat, according to new data released Friday about the founding trio of Barcelona, ​​Real Madrid, and Juventus of Italy.
The three clubs that are still committed to the project issued a joint statement on Friday confirming that the scheme to launch this split tournament competing for the European Champions League is going ahead, with the support of the judiciary in the face of the Continental Confederation "Wifa". Once again, a court in Madrid issued a new decision demanding the "Wifa" to lift all the sanctions imposed on the nine clubs that withdrew under pressure from the Super League project,
And stopping the threats against the three established clubs that are still committed to the project. The statement of the three founding clubs showed that optimism was very high at the possibility of launching this project, which was thwarted less than 48 hours after its launch due to the threats of "Wifa" and the opposition of the public, local football officials and even politicians.
– "Cancellation of sanctions against the nine withdrawing clubs," and the joint statement published by the three clubs read as follows: "Barcelona, ​​Juventus and Real Madrid welcome the court's decision to obligate UEFA, with immediate effect, to implement what is required of it to cancel the measures taken against all founding clubs of the European Super League, including Including the termination of disciplinary measures against the three undersigned clubs (for the statement) and the abolition of penalties and restrictions imposed on the other nine established clubs… "The court supports the request submitted by the UEFA Super League promoters, rejects the appeal submitted by UEFA, and confirms its warning to UEFA that failure to comply with its ruling will result in fines and possible criminal liability," the statement continued.
On the first of this month, the Commercial Court in Madrid demanded that the European Union lift what it considered "disguised penalties" against the nine clubs that withdrew from the project announced in mid-April, after they succumbed to UEFA's threats to deprive them of continental participation. The six English teams that were participating in the project, namely Arsenal, Chelsea, Liverpool, Manchester City, Manchester United and Tottenham, reached a settlement that avoided punishment, and then the Spanish clubs Atletico Madrid, Inter and Milan, the Italians, joined them.
But the judge of the 17th Commercial Court in Madrid called on UEFA to cancel the penalties imposed on the nine withdrawing clubs, saying that "the penalties imposed on some clubs founding the Super League, according to a simple euphemism in which the term "agreement" was used … represented a clear violation" of the decision. Court issued in April. On May 7, the European Union announced financial sanctions mainly against the nine clubs, and said that it had reached an agreement with them after they apologized and admitted their "mistake," while declaring that it would open formal disciplinary measures against Real Madrid, Barcelona and Juventus "for a possible breach of the European Football Association's legal framework." foot."