The "golden" Tottenham duo breaks a historical record in the Premiership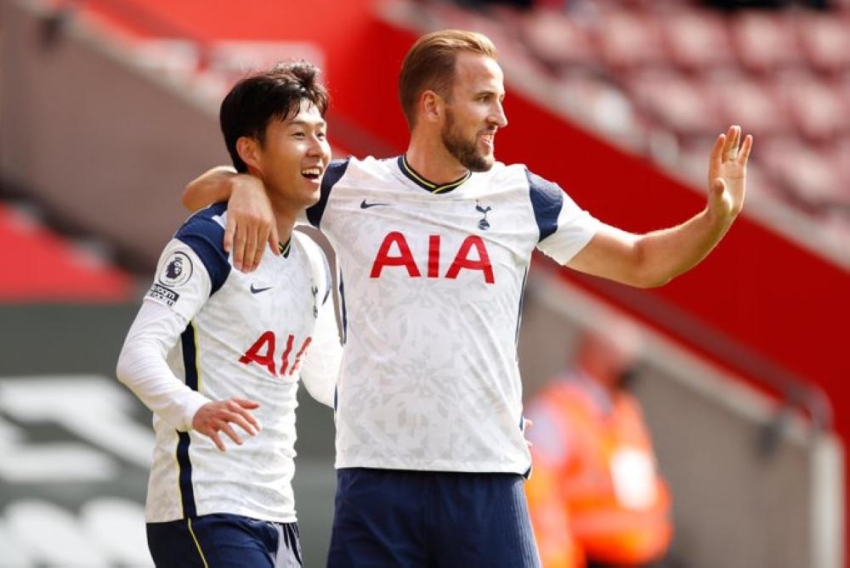 Tottenham's duo, Harry Kane and Hyung Min Son, set a new record in the Premier League record, after their team beat Crystal Palace 4-1 in the 27th round, so the duo Kane and Min Son made each other 14 goals.
Thus, they broke the record for the most goal-making players for each other in one season of the Premier League, which belongs to Alan Shearer and Chris Sutton with 13 goals in Blackburn jersey, in the 1994-1995 season.
Kane became the first player from the English team Tottenham to score two goals, in addition to making two more goals during one match in the English Premier League, after Jürgen Klinsmann, when he scored 4 goals and scored two goals against Wimbledon in May 1998.
Harry Kane also raised his tally to 16 goals this season, to lead the scorer with a single goal difference from the leaders, the Egyptian star, Mohamed Salah, the Liverpool striker.
He held Kane's second goal against Crystal Palace, number 100 for Tottenham in all competitions this season, thus making the "Spurs" the second club in the five major European leagues to reach the 100th goal, after Bayern Munich (106 goals).
With this result, Tottenham rose to sixth in the Premier League table with 45 points, which they collected from winning 13 games, drawing 6 and losing in 8 confrontations.
.