The gap widens between the president of Al-Ahly and the players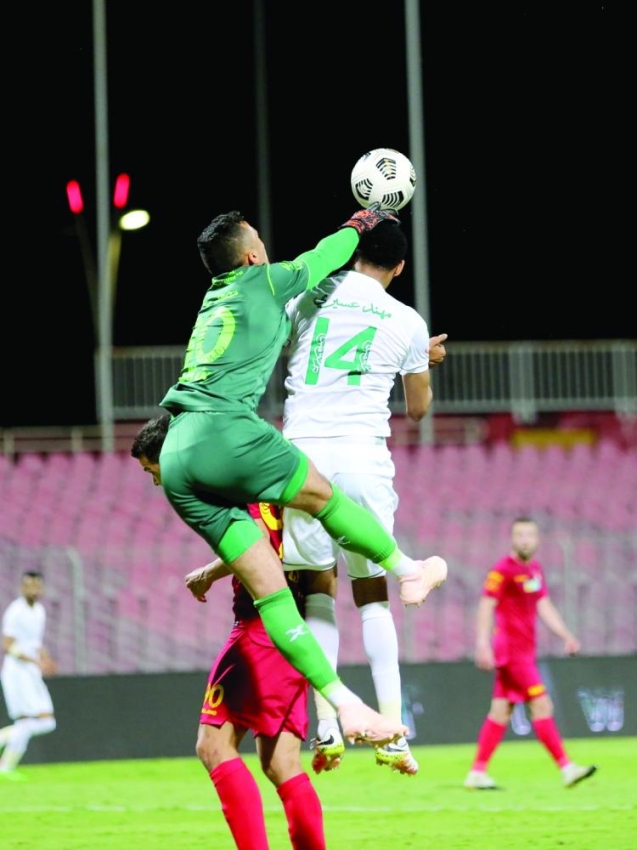 Since the departure of Al-Owais and Al-Somah in their famous statements of "the league's mahr" and the imposition of a financial penalty on them by the club's management, a state of anxiety prevails among the Al-Ahly team players, affecting the team's results in the current stage of the league.
It seems that the crisis is escalating between the players and the president, especially after the president attended yesterday's match against Damak after 26 minutes of the match, and then left immediately after the end of the match.
Al-Madina learned that the players demanded that the president come to the dressing room to talk to him after the end of the match, but he refused and left on the stadium immediately.
The case of goaling sterility that affected Omar Al-Somah, the team's top scorer, was the subject of Al-Ahly fans' controversy through social media platforms, as well as the declining level of the Brazilian left-back Lucas Lima
According to Al-Madina's sources, the players demanded to meet with the club's president after a match that included you the day before in the dressing room, but the president left the stadium immediately after the match ended.
Al-Madina also learned that the main point of disagreement between the president and the players lies in an insured promise to the players to spend their late financial dues, according to a schedule agreed upon by the players, until the club obtains a certificate of financial competence to support the team with a defender in the Mercato last winter. Senegalese striker Niang is not ready to play.
The players repeat among themselves that the administration did not fulfill any promise with them, did not contract with a defender, and did not pay their late dues.
Perhaps the misfortunes did not come individually, as there were signs of disagreement between the president and his deputy, that the last match the vice president attended was against Qadisiyah, which was held in Al-Khobar on January 7.
It is expected that there will be a meeting of the Ministry of Sports with the president and vice president of the club during this week to find out what is going on in the Al-Ahly club, and to discuss all files related to the status of the team.
For his part, the Serbian coach Vladan Milovic, the coach of the Al Ahly team, announced that he had never lived in such conditions that are happening now, whether he was a player or a coach.