The fans make "The Jewel" a source of terror for Al-Akhdar's competitors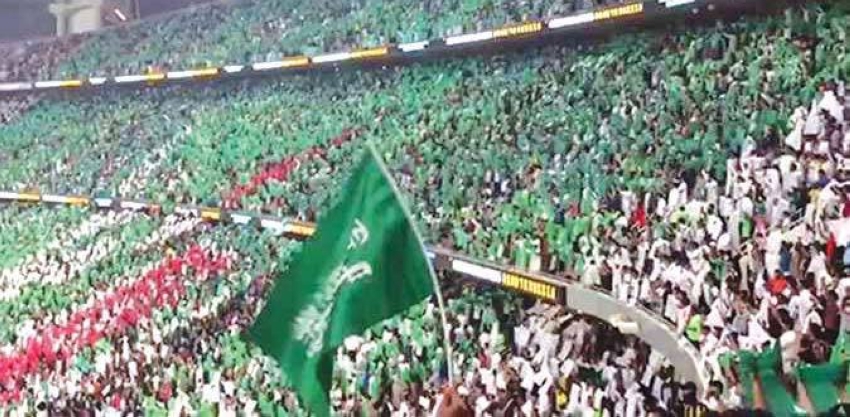 The Radiant Jewel Stadium, the ground of the Saudi national team's superiority.
Al-Akhdar previously defeated Japan and Australia, and in these qualifiers, he repeated the victory over Japan before China, the jewel with its mass capacity, makes it a source of terror in the hearts of the Saudi team's competitors.
And it does not stop at the numerical density only, but it goes beyond to the type of fans who realize that they are not only attending a match, but that they have a responsibility towards the players and the logo.
Therefore, these fans do not calm down before the match even after its end.
As for the matches, it happened and there is nothing wrong with it, as she carries the team on her shoulders for the entire ninety minutes, and this justifies the concern expressed by the coach of the Japan national team before the match, when he learned that the fans were present with full energy.
Even the Japanese press expressed this concern in its report on the day of the match, when the widely spread newspaper "Yomiuri" stated that our team will face temperatures and restless fans, as well as a team that knows only to win in these qualifiers.