The Deputy Emir of Hail meets the director of the Ministry of Sports branch and the heads of the region's clubs
His Royal Highness Prince Faisal bin Fahd bin Muqrin bin Abdulaziz, Deputy Governor of Hail Region, met at Prince Abdulaziz bin Musaed Sports City Stadium yesterday, Thursday, with the Director of the Ministry of Sports branch in the region, Ahmed Rouzy, and the heads of the region's clubs in the meeting held under the slogan "Our Sports is Our Mission" in the presence of a number of District officials.
His Highness praised the support of the wise leadership of the clubs of the homeland and the clubs of the region, following the follow-up of His Highness the Emir of the region and His Highness the Minister of Sports, stressing his keenness on everything that contributes to the development of the clubs in the region and their reaching advanced levels in various competitions.
His Highness then discussed a number of topics of interest to the region's clubs and their development mechanisms, amid the participation of the region's club leaders, who reviewed some of the sports and youth programs and activities and interventions from the officials participating in the meeting, in addition to reviewing the most prominent challenges and ways to address them.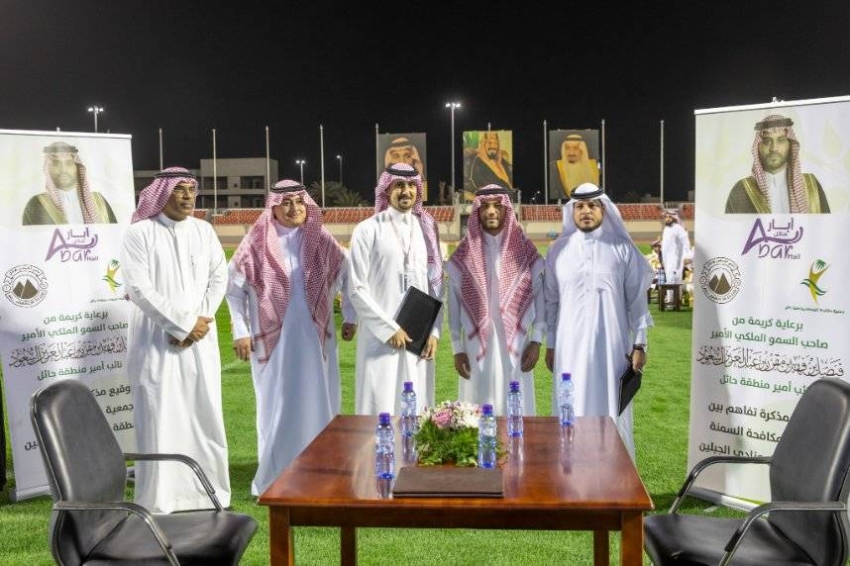 His Highness the Deputy Emir of the Hail region witnessed the signing ceremony of two cooperation agreements between the Obesity Society and the Al-Taie and Al-Jabalin Clubs in cooperation with the Hail Wells Water Company.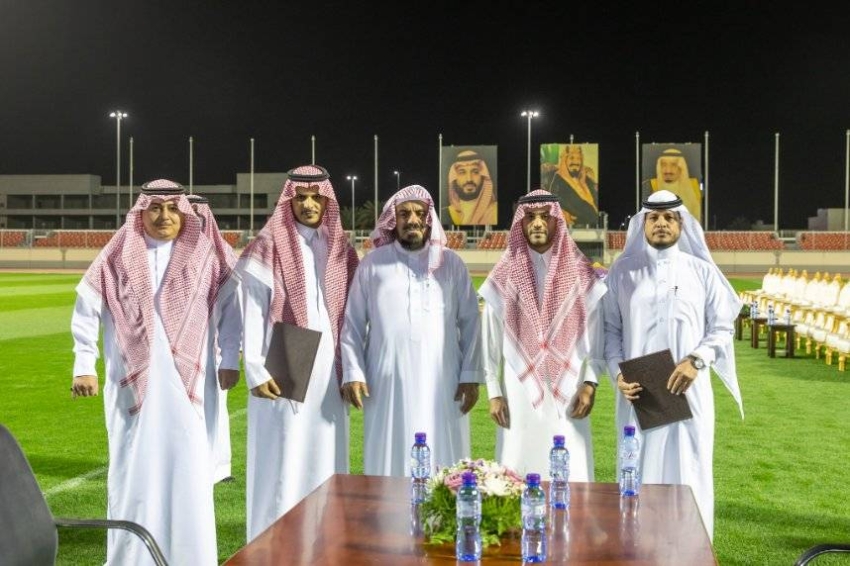 The meeting was attended by the Mayor of Hail, Eng. Sultan Al-Zaydi, the Director General of Education, Dr. Munther Al-Blaihed, the Director General of the Ministry of Sports Branch in the region, Ahmed Rouzy, the Secretary General of the District Youth Council, Dr. Jamal Al-Ruwaidi, and the director of the organizing and supporting company for the championship, Awwad Al-Radhiman.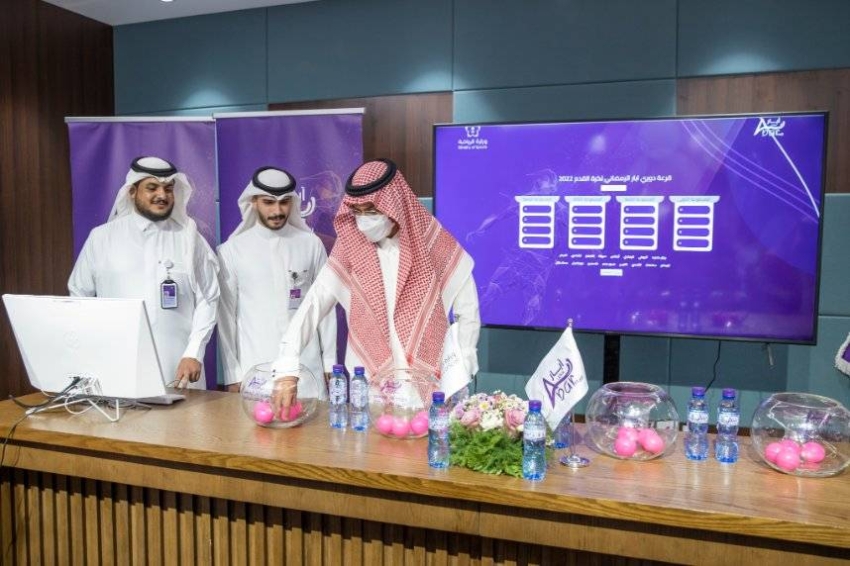 .