The date and place of the draw for the World Cup "Qatar 2022"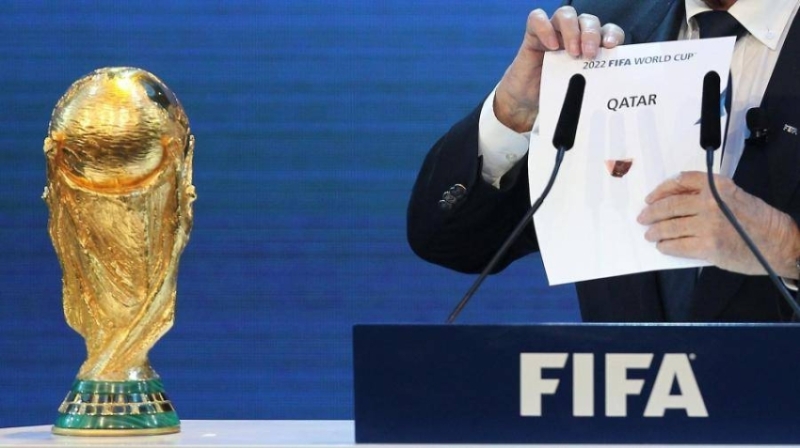 The Qatar Supreme Committee for Delivery and Legacy, organizing the 2022 FIFA World Cup, has set the first of next April as the date for drawing the draw for the finals of the FIFA World Cup.
The lottery will be drawn at the Exhibition and Convention Center in the Qatari capital, Doha, with the attendance of 2,000 guests from different countries of the world.
The World Cup in Qatar is one of the defining tournaments in the history of the game, as it is the first version of the tournament that will be played on eight stadiums close to each other, which will enable the public and the media to watch more than one match from inside the stadium in one day.
The tournament will open at Al Bayt Stadium in Al Khor on the 21st of November, and the closing ceremony will be held at Lusail Stadium on the 18th of December of this year.
It is noteworthy that the first phase of ticket sales for the 2022 World Cup matches witnessed an unprecedented turnout.
The Supreme Committee for Delivery and Legacy had raised on the Doha Corniche a group of flags of the countries whose teams officially qualified for the tournament, while the contract for the qualified teams will be completed two days before the date of the draw, according to the programming of the remaining qualifying matches in various continents.
Fifteen out of 32 teams have qualified so far to the Qatar World Cup finals, with 17 vacant seats remaining.
The Qatar national team was included in the international football tournament as the host of the tournament, while Germany, Denmark, France, Belgium, Croatia, Spain, Serbia, England, Switzerland and the Netherlands qualified from Europe, Brazil and Argentina from South America, and Iran and South Korea from Asia.
Thirteen European teams qualify for the World Cup finals, and five teams from Africa, while the quota of representatives of the Asian continent consists of four and a half seats, the same for South America, three and a half seats for North America, and half a seat for Oceania.
The names of the African quintile, the remaining European trio, the North and Central American trio "CONCACAF", two Asian teams, and others from the South American continent will be decided during the current month, while the identity of the remaining qualifiers will be determined through the FIFA supplement in the month of next June.
.