The cancellation of the friendly Argentina, the green competitor in the World Cup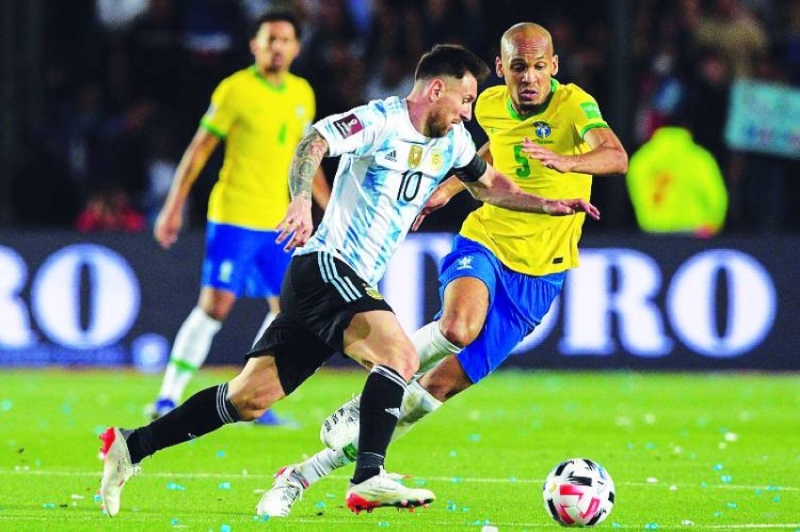 A friendly between Brazil and its rival Argentina, which was scheduled in the Australian city of Melbourne next month, has been canceled as part of their preparations for the Qatar 2022 World Cup, according to what the Brazilian Football Confederation announced.
Juninho Paulista, an official in the Seleção national team, said during a press conference in Rio de Janeiro that the company responsible for television broadcasting rights for Brazil's friendly matches had informed the Brazilian Confederation that the match scheduled in Melbourne on June 11 was "cancelled", without further explanations.
He regretted that this cancellation "significantly affects our preparation" for the World Cup, adding, "We were ready, with all the logistics for this match, because we understood that we had to fulfill this contract."
Paulista noted that steps have been taken to find an alternative opponent during this international window in which five-time world champions Brazil meet South Korea on June 2 in Seoul and Japan on June 6 in Tokyo.
"Discussions are still at the beginning," Paulista said. "We will probably find an African competitor. Our desire is to play in Europe."
Brazil and Argentina had previously faced each other in a friendly in Melbourne five years ago, when about 95,000 spectators gathered in the stands of the MCG stadium to watch "La Albiceleste" win 1-0.
But the two traditional rivals will meet anyway, but on a date that has not yet been determined, in a postponed match from the sixth round of South American qualifiers after stopping last September, as a result of the Brazilian health authorities entering the stadium minutes after the start of the match in Sao Paulo for accusing four Argentine professional players. In the English Premier League at the time, by violating the protocols of the Corona pandemic.
The World Cup finals will be held in Qatar between November 21 and December 18 next, and Brazil is in Group G with Serbia, Switzerland and Cameroon, while Argentina is in Group C with Saudi Arabia, Mexico and Poland.
Brazil will begin its journey towards a sixth and first title since 2002 against Serbia on November 24, while Argentina will begin its dream of a third world title and first since 1986 by meeting Saudi Arabia on the 22nd.
.