The administration of the Union pays salaries.. and arranges for the termination of the rights of the agreement, Al-Qadisiyah and Al-Faisaly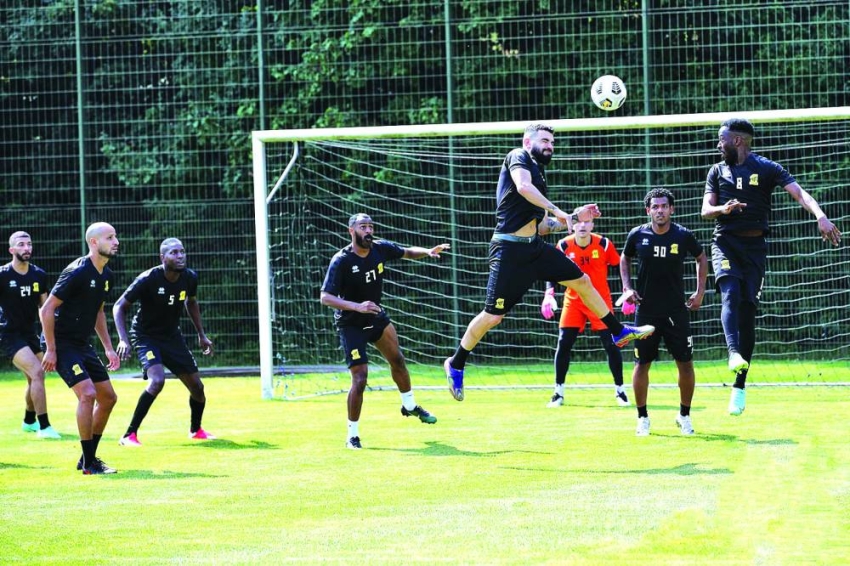 Al-Madina sources revealed that the Al-Ittihad club administration will spend this week the salaries of employees, employees and employees of all the various games, and the administration will pay the dues of Al-Ettifaq, Al-Qadisiyah and Al-Faisaly clubs with a total of 21 million riyals, and when the federal administration completes these two steps, it will be ready to obtain a certificate of financial efficiency Note that the dues of those clubs, in which decisions were issued by the Disciplinary Committee to deduct from the union points in the event of non-payment of their dues, and if these two steps were taken, the management of the union would have ended a large debt that was tying the club.
On the other hand, the camp of the federal team in Austria is proceeding successfully, as it witnessed an intensification of fitness exercises, and it was clear through the morning and evening exercises that the new physical trainer "Shin Shan" is highly efficient, and the matches remain the standard to prove this, and in this regard it was decided that the Dean will play two matches Two consecutive matches against the Ettifaq team, the day after tomorrow, Tuesday, the first will be in the primary class, and the other will be in reserve.
With regard to goalkeeper Fawaz Al-Qarni, the Al-Shabab club management announced yesterday that it had officially signed with him, which Al-Madina was unique with on June 22nd.