Simeone is what I did in the summer about Messi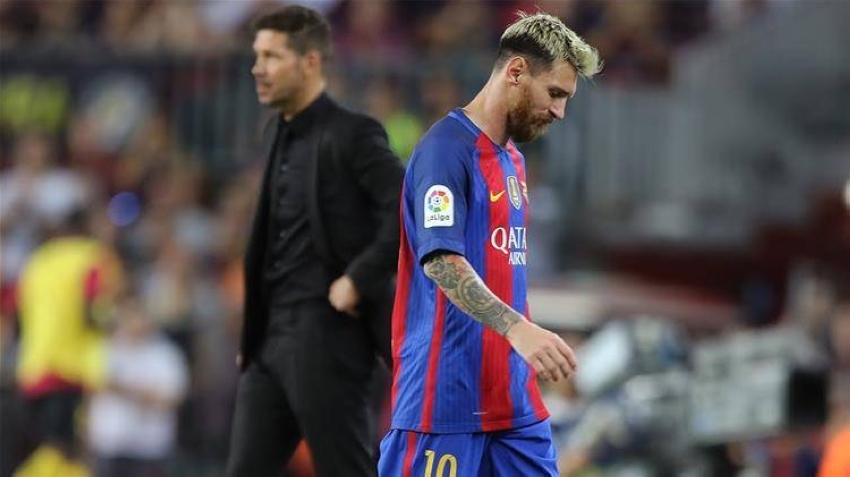 In light of Barcelona's recent crisis with Lionel Messi, the media talked about France's Paris Saint-Germain and Manchester City's English as two potential destinations for the Argentine legend, but it seems that they did not compete alone for the player.
Atletico Madrid coach Diego Simeone revealed his personal attempts to recruit Messi, 34, last summer, in a statement to the Spanish sports magazine Ole.
The Argentine coach said that he tried to persuade his compatriot to join the Spanish capital team, through the mediation of Messi's former colleague in Barcelona and his close friend Luis Suarez, who moved last year to Atletico Madrid in a surprising deal.
Simeone continued to "Ole": "I will tell you something, when all this happened in Barcelona (Messi's crisis), we contacted through Suarez with respect."
He added: "I did not contact Messi, but I called Suarez and asked him about Messi, how he thinks, and if there is the slightest hypothetical chance that he will come to Atletico Madrid."
"It took 3 hours," Simeone explained. "It was clear that Paris Saint-Germain was obsessed with his signing."
Barcelona, ​​immersed in a severe financial crisis, failed to meet Messi's financial demands with the expiration of his contract months ago, and the two parties reached a dead end that led to the departure of the team leader to Paris Saint-Germain.