Qassim poles rise up at the expense of Abha and the Knights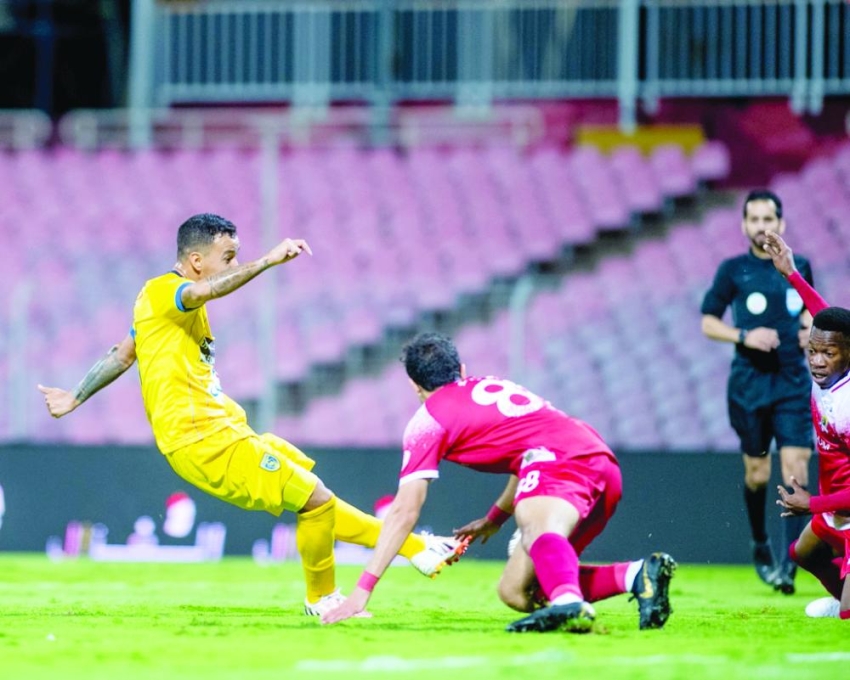 Al-Wehda team lost to its guest Al-Taawon 2-0 in the match that brought them together yesterday evening in Al-Sharaa 'in the 20th round of the league.
The Unity team did not appear at the level expected from it and returned to the pace of point bleeding. The field control of the cooperation team remained in the first half, and "Kaku" invested it with the first goal, d (24). Al-Wehda team tried to mobilize and adjust the result, but it clashed with solid defenses of cooperation, and in the second half, the field control of the unit was met by a strong defense for the cooperatives with counterattacks that were dangerous. I changed the three points for his team and stopped the cooperative points bleeding.
In another match, the Abha team received a new loss and a painful blow at home from its guest Al-Raed team, with a score of 0-3 that added to its wounds.
Whereas the Raidaoui team performed a great level and imposed its control, especially in the first half, and its Belgian coach Pisik Hase played in a balanced manner and perfect tactics, while the fatherly team did not appear at its usual level, as it was explained by the lack of harmony and the divergence of lines .. And the pioneer ended the first half and the match early, where he scored 3 quick goals bearing the signatures of Muhammad Fawzir D (12), where he played a beautiful ball in the narrow corner to the left of goalkeeper Abdelali Mohammadi, and Karim El-Barakawi added the second and third goals, the first of which came from the penalty mark D (19), and the other after a ball played by Marco Marines D (26).