Officially .. Manchester United completes the transfer of Ronaldo from Juventus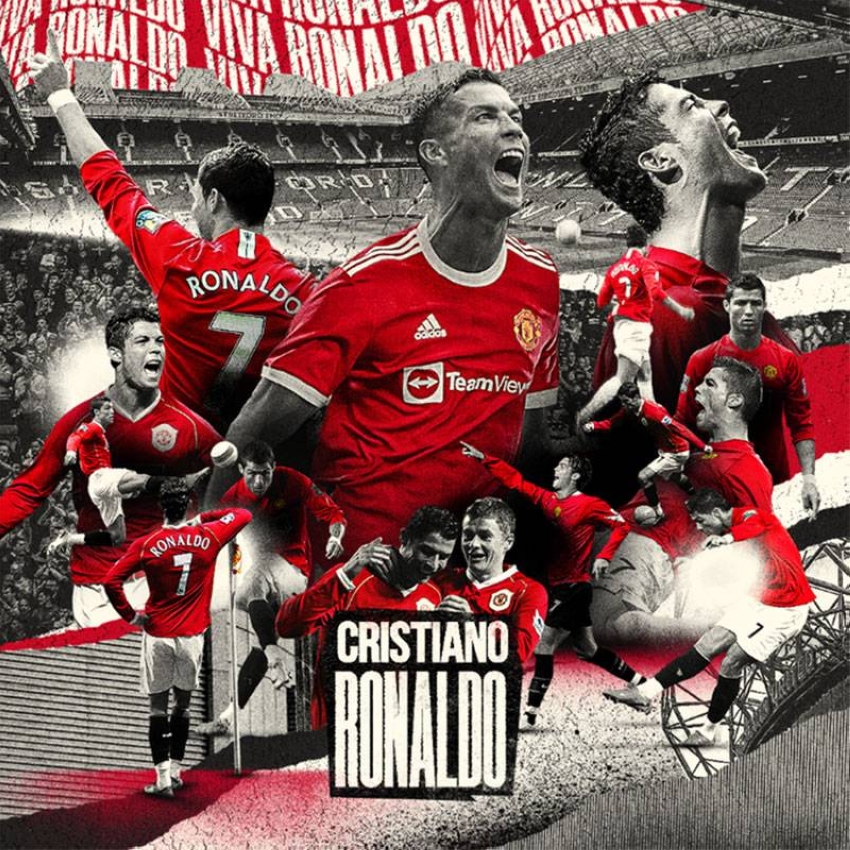 The English club Manchester United on Tuesday officially completed the transfer of Portuguese Cristiano Ronaldo from Italian Juventus to return "CR7" again to "Old Trafford", in a deal that could reach 23 million euros (27 million dollars).
The "Red Devils" club said in a statement that "Manchester United is pleased to confirm the signing of Cristiano Ronaldo on a two-year contract with the option to extend for another year."
The "old lady" may receive a maximum of 23 million euros from this transfer, according to the Italian club, which clarified in a statement the financial terms of the last-minute agreement at the end of the summer transfer period.
The fixed amount of 15 million euros will be spread over five years, and can be increased by a number of bonuses up to a maximum of eight million euros.
Juventus explained that the economic impact of the transfer will be negative, amounting to 14 million euros in the 2020/2021 financial year, according to the statement.
Ronaldo arrived at United in 2003 at the age of 18 from Sporting and spent six seasons with him, during which he scored 118 goals in 292 games, winning the Premier League three times and his first Champions League title in 2008 before adding four with Real Madrid, to win In the same year, he won the first Golden Ball for the best player in the world before he also scored four with the Royal Club.
The Portuguese signed the old lady in 2018 after scoring 450 goals in 438 matches during nine amazing seasons in the Spanish capital.
"Manchester United has always had a special place in my heart and I have been overwhelmed by all the messages I've received since the announcement on Friday. I can't wait to play again at Old Trafford, in a crowded stadium, to see the fans again," Ronaldo was quoted as saying in the statement.
"I am looking forward to joining the team after the international window, and I hope we will have a very successful season," he added.
For his part, coach and former striker Ole Gunnar Solskjaer, who previously played for the Portuguese when he was in England, said, "The return of Ronaldo shows that this club has a unique attraction, and I am happy to see him return to where it all began."
Ronaldo is expected to play his first game for Manchester United against Newcastle United on September 11.