Nadal beats Djokovic to advance to Roland Garros semi-finals for the 15th time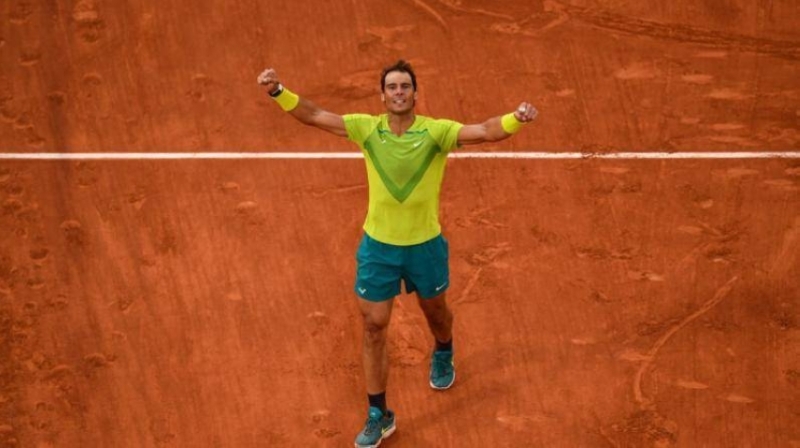 Spaniard Rafael Nadal, the 13-times champion, beat his Serbian rival, Novak Djokovic, ranked number one in the world, at Roland Garros in the early hours of Wednesday.
The Spanish Matador settled the 59th confrontation that brought him with his Serbian rival, to reach the semi-finals of the second Grand Slam for the 15th time, by defeating him 6-2, 4-6, 6-2, 7-6 (7/4).
"Rafa" avenged his loss in the semi-finals of last year's edition against Djokovic, who inflicted him only the third defeat in the history of his participation in Roland Garros, and the Spaniard achieved his 29th victory over the Serbian in direct confrontations between them, after 4 hours and 12 minutes, compared to 30 victories for "Nova". ".
Nadal will meet in the fourth round with German Alexander Zverev, the third in the world, who defeated the promising Spaniard Carlos Alcaras.
The "Matador" consolidated its victories against Djokovic at Roland Garros to eight compared to two for the latter, including three in the final matches.
This was the first match between the players since the semi-finals last year, and Nadal broke up his partnership with Djokovic and Roger Federer in the number of major championship titles, raising him to 21 to set the record, when he crowned at the beginning of the year in the Australian Open after depriving the Serbian of defending his title. After he was deported for not receiving a vaccine against the Corona virus.
.