Messi raises controversy by not shaking hands with his coach after being replaced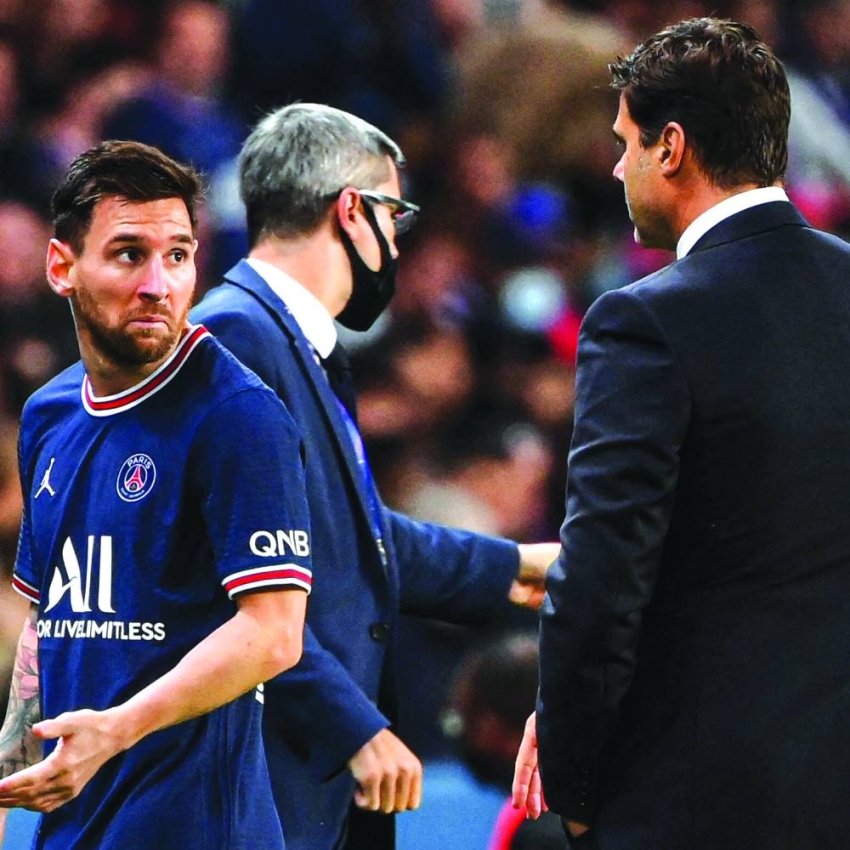 After a switch followed by a controversial scene in which Argentine star Lionel Messi refused to shake hands with his coach in Paris Saint-Germain Mauricio Pochettino, the second broke his silence and explained the reason why he changed the star of the team in the 76th minute when he was looking for the winning goal in the "Classico French football" between Saint-Germain And Leon, stressing that he makes his decisions according to the best interests of the team. Pochettino said in the post-match press conference, when asked about the substitution: "I make decisions in the interest of the team, sometimes these decisions like the players and other times they don't, but I am here to make the decisions and I must do that," he said.
The Argentine star left the field with signs of dissatisfaction on his face and headed towards the bench, refusing to shake hands with his coach, before exchanging some conversations with his colleagues. The Argentine coach kicked his compatriot off the field in the 76th minute, when the result indicated a positive tie with a goal for the same, before his other compatriot Mauro Icardi saved him with a winning goal, which he scored in the deadly time of the match.
Messi's replacement sparked a storm of controversy and comments on social networking sites, as many users of these sites expressed their surprise at the Argentine player's replacement at a time when the team was searching for the winning goal.