Mbappe shirt disappears from Saint-Germain store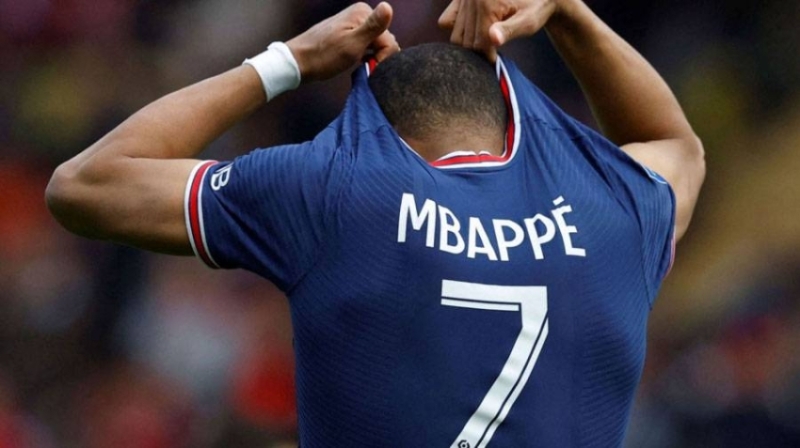 Paris Saint-Germain raised speculations about its star Kylian Mbappe and his future with the Parisian club, after he took a step that would confirm the departure of the French player soon.
Paris Saint-Germain removed the name of the 23-year-old from its official store from the list of shirts associated with the options provided by the team.
And the British newspaper, The Sun, reported that the number 7 that Mbappe wears is no longer among the options that Saint-Germain offers to its customers in the "Customize" section.
The French striker's contract expired at the end of June, and there is speculation about his next move, as Madrid Mayor Jose Luis Martinez Almeida revealed that the transfer of the Saint-Germain striker to Real Madrid "has been decided by 95 to 99 percent".
As for announcing his move to Real Madrid, AS revealed that it "will take some time", adding that the royal club does not want to make any announcement before the Champions League final against Liverpool, May 28.
Mbappe admitted, on Sunday, that he "recently felt a lot of pressure" about revealing his decision about his future, but indicated that "all parties must be respected."
He explained, after receiving the award for the best player in the French Ligue 1, that his decision was "almost taken, and I will announce it soon."
.