Klopp beats Guardiola to win the Premier League coach of the year award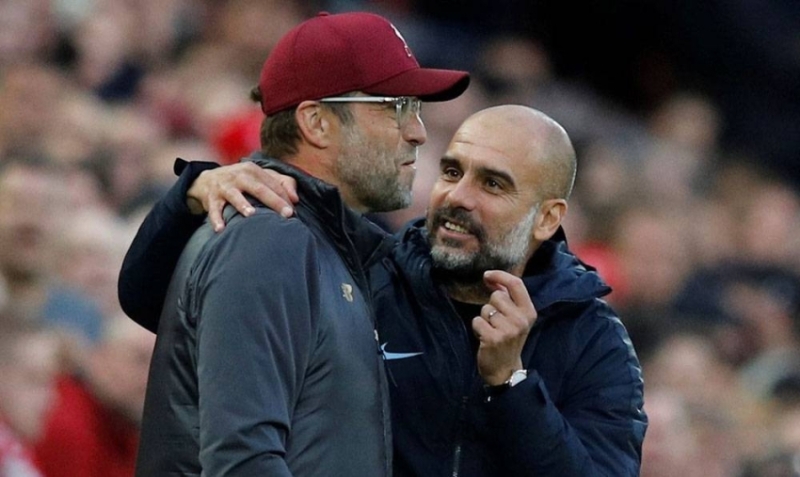 German Jurgen Klopp won the English Football League Coaches Association award for the best coach this season, after he led Liverpool to the double of the Cup, the League Cup and the Champions League final, where it faces Saturday with Real Madrid.
Despite his failure to lead the "reds" to the Premier League title, which Manchester City retained on Sunday with a dramatic victory in the final stage over Aston Villa 3-2 after he was two goals behind, Klopp received this appreciation as a result of the remarkable season he presented with Liverpool and winning the two cup titles over Chelsea's penalty shootout account in the two competitions.
"It is a great honor and it was a crazy season," the German coach said after receiving the award on Tuesday at the headquarters of the Premier League Coaches Association in London, referring to finishing the league by a point behind City.
Klopp stressed the importance of what Liverpool and City had provided throughout the season, not in the two final matches in which his team defeated Wolverhampton 3-1 after he was also lagging, adding, "It was not the final result we wanted, but we passed it."
The German praised his assistant staff, saying, "When you win an award of this kind, you are either a genius or you have the best coaching staff in the world. I am here with my entire coaching staff and they know how much I appreciate them."
Klopp also won the Sir Alex Ferguson Cup, the award named after the legendary Scottish coach of Manchester United and which coaches from all levels of professionalism vote for.
And the former Borussia Dortmund coach said, "The vote by my teammates is definitely the most important prize that can be obtained. I do not believe in individual prizes in general. It is a team sport and I would have been nothing without these guys (in reference to his players and coaching staff)."
"It's about what we can do together and what we've done together," he added.
Klopp hopes to crown his season in the best way by leading the "red" to the Champions League title Saturday in Paris against Real Madrid and depriving the latter of his fourteenth crown in the continental competition.
.