Karel is treating loneliness faults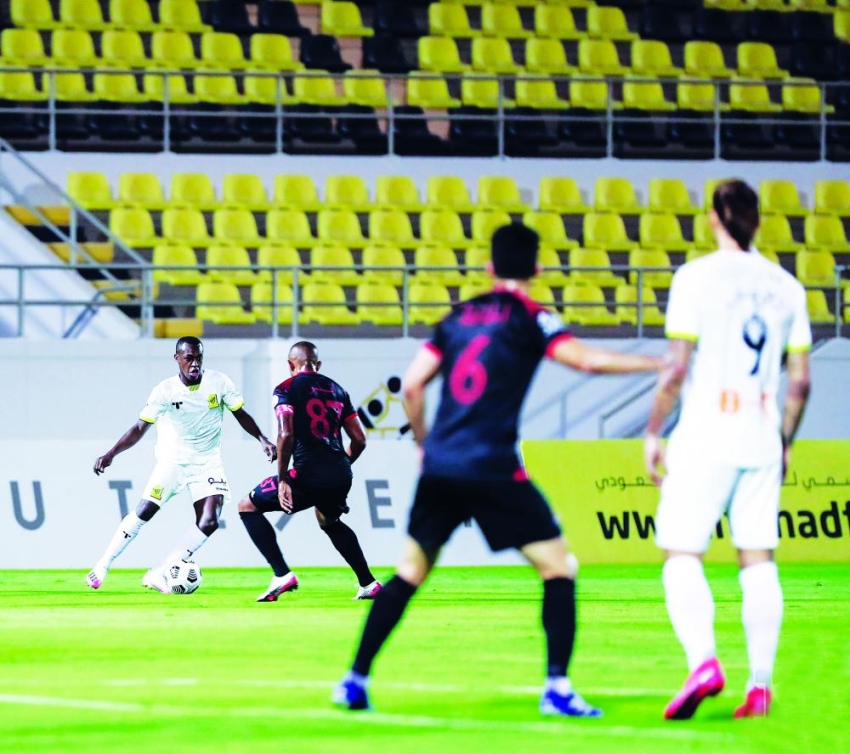 The Al-Ittihad team resumes training today, after the team's technical staff gave the players a rest yesterday after the friendly Al-Wahda match that the team fought yesterday, Sunday.
The friendly match against Al-Wehda ended in a positive 2/2 draw.
The unit's friendliness revealed technical mistakes made by the players, and Kareli will work during this period to remedy these errors.
The coaching staff attributed these errors to the fact that the players had been on a long vacation.
The team begins its training, with the team testing its preparations against Al-Raed in the second friendly match during the suspension period
It is expected that Kareli will try the way of playing in the Damak match, scheduled for May 15, in the 27th round of the Prince Mohammed bin Salman Professional Cup League.
In a related development, the injured players continue their rehabilitative programs, as Fahd Al-Mawlid, Abdel Rahman Al-Aboud and Abdel-Allah Al-Maliki are in the physiotherapy room, and the date of the return of the duo Fahd and Al-Aboud will be decided for training this week, after a test for them.
On the other hand, the young Saudi national team player and leader of the Future Falcons, Omar Inside Al-Jadaani, won the top scorer award in the International Champions Cup that was held in Khobar.
The Al-Ittihad and Al-Wahda teams entered their friendly match yesterday with the starting line-up for each of them, and Al-Ittihad advanced first through Dmitry, and Al-Ittihad equalized the result through Bergovic before returning and favoring the Union by scoring the second goal, and in the second half, the two coaches tried to try a number of other players And Alaa Hajji scored the equalizing goal for Al-Wehda, to end the match 2/2.