"Horse Racing" holds its third race party in Taif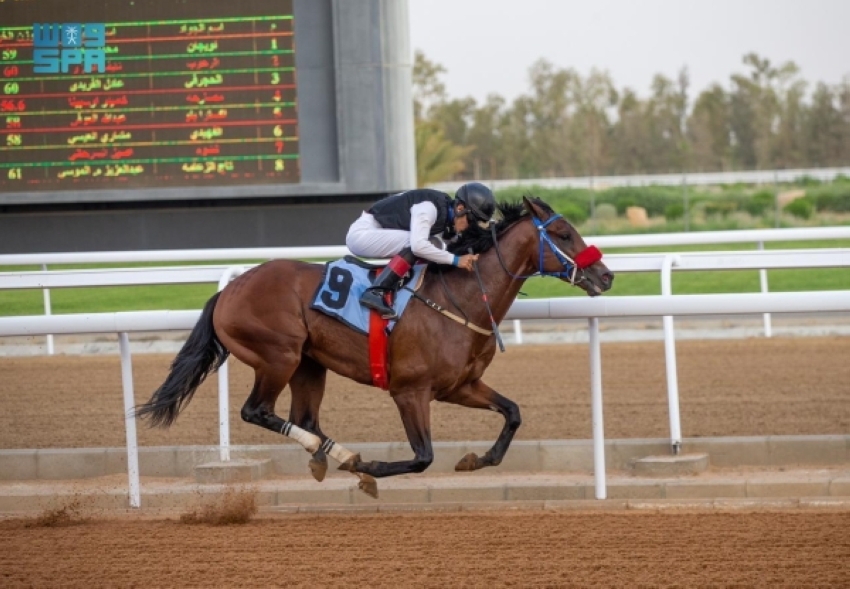 Today, the Horse Racing Club in the city of Taif at King Khalid Equestrian Square in Al Hawiyah held the third party of the summer racing season for the 1442-1443 season.
The ceremony included eight runs, the results of which were as follows: The first half of the novice horse at a distance of 1400 meters was won by Oko Ibn Al Fahal First Defense for its owner Haif bin Aboud Al Qahtani, led by Fawaz Wanas, and Wahi Ibn Al Stallion Sixty Akon won the second round, ranked by a parity run of 0-70 on the mile distance for its owner Munif Muhammad Munif, leadership of Youssef Al-Hussein and the training of Abdullah Munif, while he won the third round for the horses that won 1-2 Al-Jawad by Karim Ibn Al-Fahal Ibrimont, leadership by Youssef Al-Hussein and training by Nasser Hizam for the owner of the golden bridle stable. Four years or more, the horse Web Nyi was won by His Royal Highness Prince Faisal bin Khalid bin Abdulaziz and led him to win the fantasy Nayef Al-Anzi and trained by Ali Shehab. The result of the fifth round for the purebred Arabian horses was equal to 0-80 for the share of the owner and trainer Abdulaziz Al-Wasel via the horse Wafi Ibn The stallion is a general led by Raed Al-Fayrouz, and the sixth run for the three-year-old novice mares culminated in a wonderful performance. The seventh run, at a distance of 1,600 meters, is open on grades for a four-year-old, crowned by the horse Owais Ibn Al-Fahal Byron for the owner Rifai Al-Ghariban, trained by Fawaz Al-Ghariban and led by Ali Al-Maimouni.