Gulf Games: The Kingdom leads with (7) various medals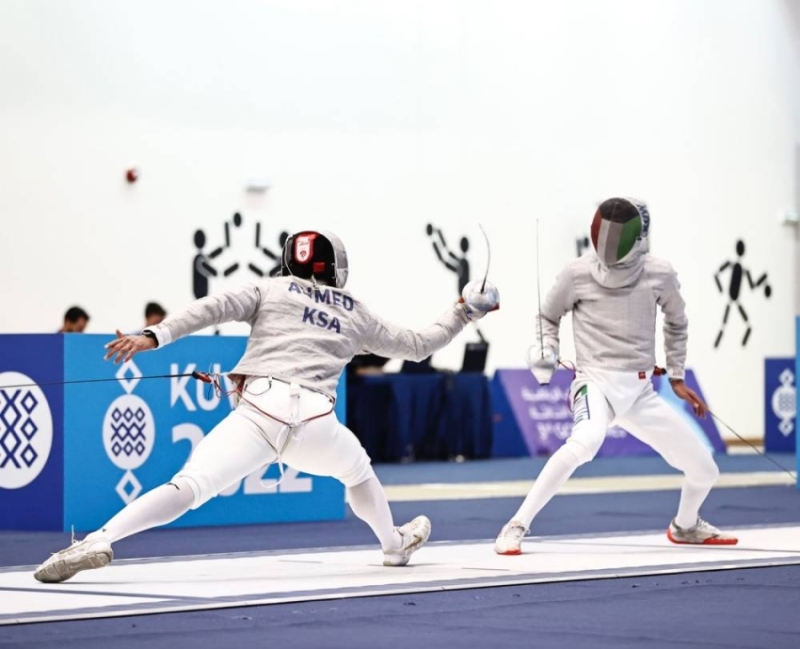 The Saudi Karate team achieved – during its participation in the third Gulf Games in Kuwait, which lasted for 3 days 31/30/29 May 2022 AD – 7 gold, silver and bronze medals. All the karate team players managed to achieve advanced positions and medals during their participation in the course, which was supervised In which the team coaches Kata and fighting Mounir Afkir and Reda Youssef.
Al-Akhdar won the gold medal in the "fighting" competitions by: Sultan Al-Zahrani in the under 75 kg weight after defeating Kuwaiti Omar Al-Janai 4-2 and Omani Muhammad Al-Kindi 4-0, and Faraj Al-Nashiri in the under 84 kg weight after defeating Bahraini Salem Al-Juma'a 6-1, Tariq Hamdi in the over 85 kg weight after defeating the Kuwaiti Mohammed Al Majadi 2-1, and Fahd Al Khathami in the weight of under 67 kg after defeating the Kuwaiti Musa Hassan 8-4, while the silver was achieved by: Yasser Al-Barqi in the under 55 weight kg after losing in the final from Kuwaiti Sultan Al-Mutairi 3-0, and Bader Al-Otaibi in the under 60 kg weight after losing in the final from Kuwaiti Abdullah Shaaban 4-2,
And the bronze in the "kata" competitions, by Misfer Al-Asmari, after he beat Omani Ali Al-Raisi by 24.60 points to 24.02 points.
.