Green faces Singapore .. to maintain the lead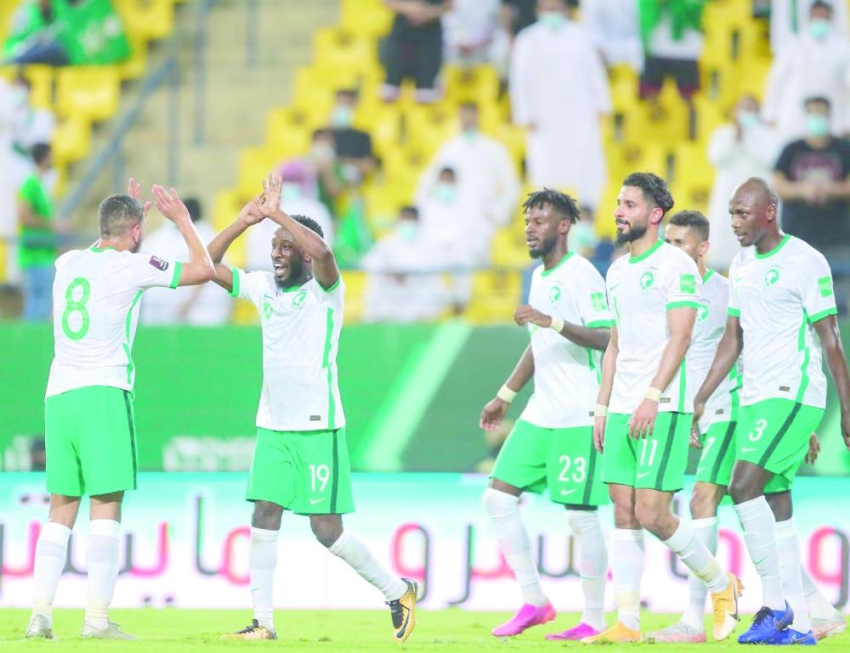 The first national football team is looking for its fifth victory, maintaining the top of its fourth group, and getting very close to qualifying for the final qualifiers for the 2022 World Cup, and for the Asian Cup 2023, when it faces its Singapore counterpart at the Marsool Park Stadium at nine in the evening in the joint Asian qualifiers, which is A very important meeting for our team, who enters the match with the winning slogan to confirm the lead, before facing Uzbekistan next Tuesday, where the green stands in the lead with (14) points collected from 4 victories, two draws, and two points behind the second Uzbekistan, and therefore the green is enough to tie with the Uzbeks in the round The latter to ensure the lead and direct qualification, in the event of the latter's victory over Yemen today, knowing that the leaders of each of the eight groups qualifies, in addition to the best 4 teams that got second place.
The Falcons enter this confrontation with high spirits, especially after their last victory over their brother, the Yemeni national team, by three clean points, and presented a great level and performance, imposing his personality and presence. Attacks from the sides, depth, possession of the maneuvering area and imposing his presence, as well as filling the gaps and rear ports, and Renard has a range of good options and materials from players in all lines.
On the other hand, the Singaporean team enters this confrontation with 7 points to occupy the fourth place, and seeks to improve its position and prove its presence and presence and shake the lead of the Saudi national team. It also aspires to compensate for its loss in the last meeting with the Uzbek team with clean enthusiasm, and from the Palestinian team with a clean four for free, and seeks His Japanese coach, Tatsuba Yoshida, to rebalance the team, correct the course and work to provide a good level and performance that embarrasses the leader.
All circumstances and factors stand and support Al-Akhdar in this confrontation, and it is able to bypass the Singaporean team and qualify directly through its account.