Germany is looking for a win over Switzerland, absent for 54 years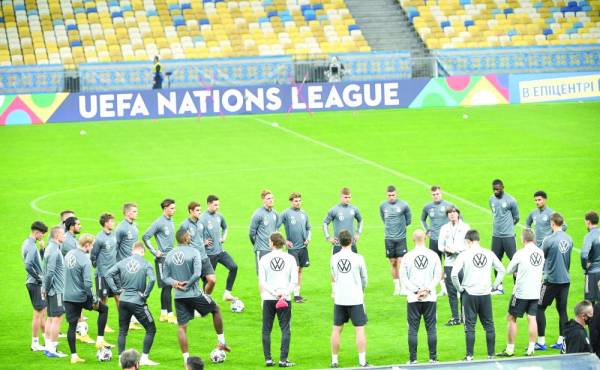 Today, Tuesday, the German national team is seeking to achieve its first official victory over its Swiss counterpart since the 1966 World Cup when it hosts it in Cologne as part of the fourth round of Group Four competitions for the first level of the European Football League, while the Spanish team seeks to take advantage of the status of its Ukrainian host, which is burdened by absences due to the virus. Covid-19 ».
The German national team will face a more difficult test when it meets Switzerland in the second confrontation between the two teams at the level of official competitions since the first round of the 1966 World Cup when "Manschaft" emerged victorious with five cleansers, including a double by Kaiser Franz Beckenbauer (after the two teams played four friendly matches, Germany won the first three and Switzerland in The last with a score of 2-5 in 2012).
Switzerland ranks fourth in the group with one point from its 1-1 draw with Germany in the second round in Basel, with most Bayern Munich players missing due to their long season and reaching the Champions League final, where they crowned the title at the expense of French Paris Saint-Germain.
Spain to assert its supremacy.
Spain is seeking to return the three points at the expense of coach Andrei Shevchenko's team, which gave a much better performance against "Manschaft" than its overwhelming friendly defeat against France in the middle of last week 1-7, affected by the match with a team that missed many elements as a result of infection with the Corona virus or their forced to Put themselves in quarantine.
The Spanish national team hopes to perform better than it appeared against Switzerland, where it struggled to achieve its second victory and its seventh point, thanks to a goal scored by Mikel Ujarsabal in the 14th minute.