Germany fears an early exit..France is looking to qualify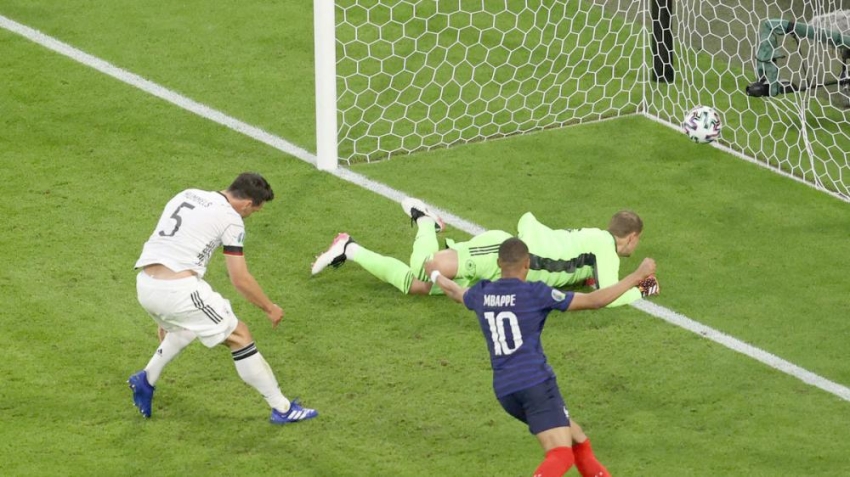 France is seeking to achieve its second successive victory when it faces Hungary at 4 pm, in the sixth group of the European Nations Cup, after the victory it achieved in the opening round over its historical rival Germany with a goal, which will guarantee it a ticket for the final price.
The match will be held in Budapest at a stadium named after Ferenc Puskas, and it is certain that France will not face the same difficulty that it experienced in its first match against Germany, which dominated the match, but the victory was ultimately for the team of coach Didier Deschamps thanks to an own goal.
On the other hand, Hungary's task will be difficult, especially since it lost the first round to Portugal 3-0.
In the second match, Germany seeks to compensate when it faces Portugal at the "Allianz Arena" in Munich, with the ambition of obtaining the three points and avoiding a possible scenario by repeating the disappointment of 2018 when it ceded the world title by exiting from the first round.
The match will not be easy for the Germans, especially since Portugal may play on a draw, which will guarantee it a pass to a large extent.
Today's matches conclude with a fateful confrontation that brings Spain against Poland in Seville at 10:00 in the Group E competition. Spain, which started its campaign with an equalizer with Sweden, hopes to preserve its hopes of achieving victory and approaching qualification, while Poland, which started its current career with a sudden fall against Slovakia 1- 2 Affected by the numerical shortage in its ranks, and with Bayern Munich's top scorer Robert Lewandowski, Poland hopes to achieve a surprise in order to maintain its chances.