For the first time .. 3 Saudi women participate in the World Darts Championship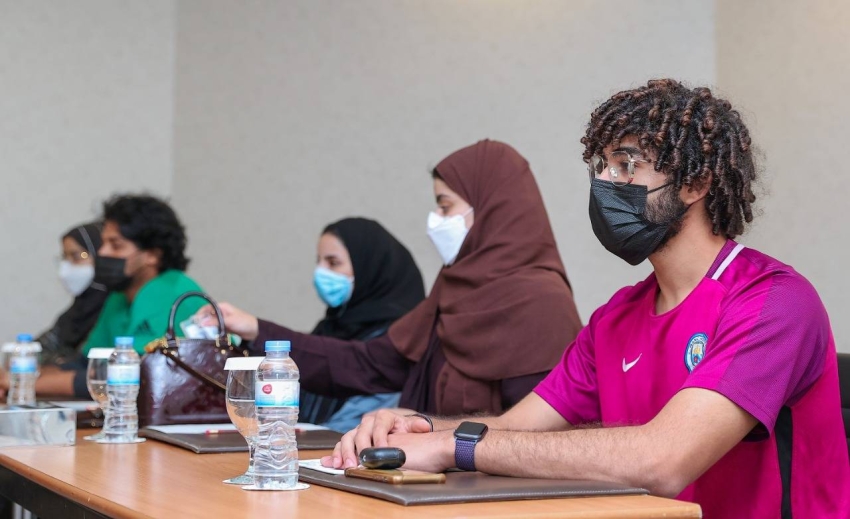 The Chairman of the Board of Directors of the Saudi Arrows Federation, Mishaal bin Abdulmohsen Al-Hokair, held a meeting with the Saudi delegation participating in the "World Championships in Arrows in the United States of America – Yankton", which is scheduled to be held during the period from 16-26 September, where 3 Saudi female archers will participate in the Olympic arch competitions for the first time. Once in an official tournament, they are: Mashael Al-Otaibi, Sarah Sami bin Salloum, and Shaden Al-Marshoud, in addition to 3 archers in the compound bow, they are: "Majdi Al-Subhi, Haitham Mubarak, and Ali Al-Shamrani", and 3 others in the Olympic arch are: "Rashid Al-Subaie" Abdul Rahman Al-Mousa, and Mansour Alawi. The mission will be accompanied by coach Paul Roberts and the mission's administrator, Ms. Asma Al-Shaaban, while Mr. Bakr Al-Tuwaijri, Secretary-General of the Saudi Arrows Federation, will participate in the meetings of the International Federation, which will be held on the sidelines of the tournament and start next Thursday.
Al Hokair thanked the archers for their efforts during the internal camp in preparation for participating in the World Championships, and stressed the importance of achieving positive results and honoring the nation, stressing that his permanent motto would be "optimism" for a bright future for archery.