First place for Peres for the first time in his career in the Saudi Grand Prix today
Mexican Sergio Perez, Red Bull's driver, will start first in the Formula One World Championship for the first time in his career, after setting the best time on Saturday in the official practice of the Saudi Grand Prix scheduled for Sunday at the Jeddah circuit.
Peres took the lead in his last attempt from the Ferrari duo Charles Leclerc of Monaco, who crowned the opening race in Bahrain last week, and the Spaniard Carlos Sainz, who finished second and third, respectively.
As for Peres' team-mate, Dutch world champion Max Verstappen, he finished fourth.
"What a lap," said Pires, who got the feat from attempt number 215. "If I had driven another 100 laps, I probably wouldn't have done it. We couldn't beat Ferrari in practice, we would have tried in the race."
As for Sainus, "It will be an exciting race, a battle between Red Bull and Ferrari, we will challenge each other with strategies."
The tests witnessed a shocking exit for the British Mercedes driver, Lewis Hamilton, the 7-times world champion, from the first round, by finishing 16th, which is what happens to him for the first time since the Brazilian Grand Prix in 2017.
Hamilton, who has started from pole position 103 times during his career, will have to start Sunday's race from the rear.
Hamilton was eliminated from the Brazilian Grand Prix in a crash five years ago, but the last time he failed to qualify for the second round due to speed (apart from collisions, weather and technical problems), was at the 2009 British Grand Prix.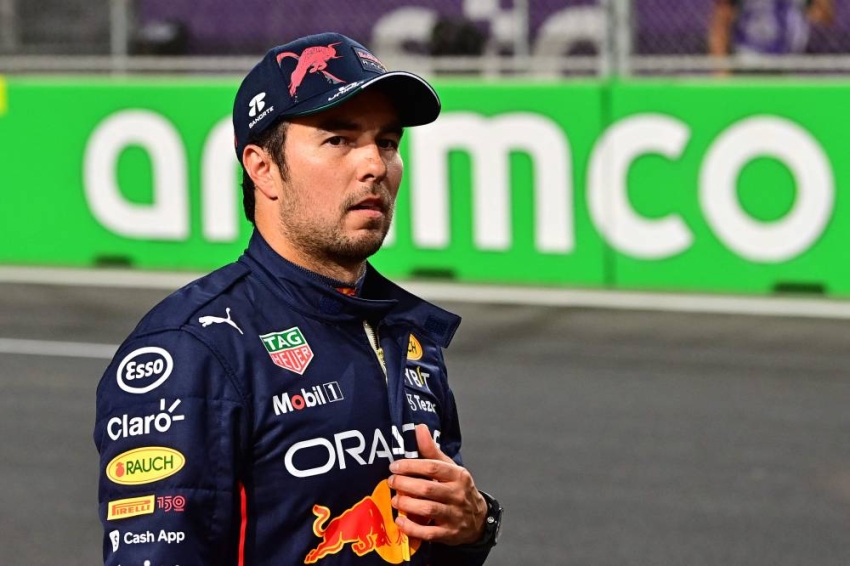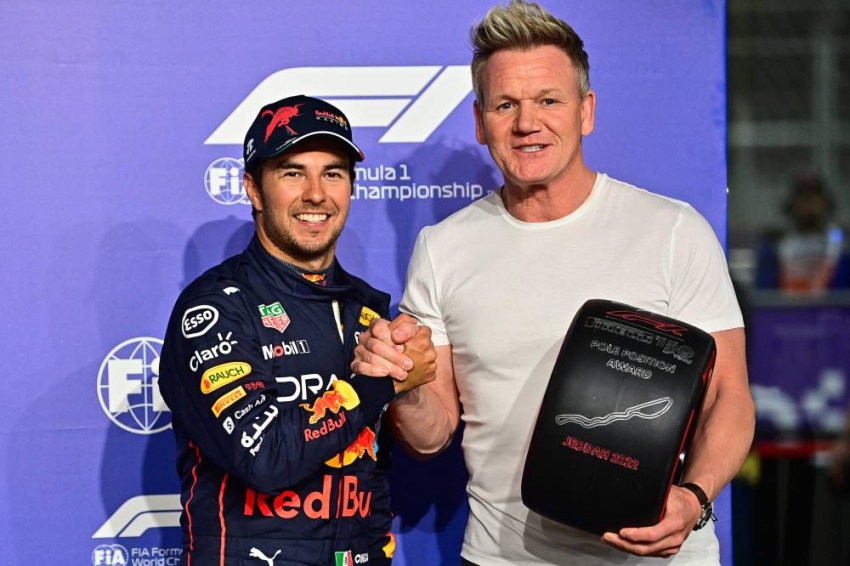 The drivers compete in three rounds to determine the starting position from the first place, with the last round including the ten drivers who scored the best time.
The tests witnessed a violent collision with the Haas driver, German Mick Schumacher, which led to a stop for about 50 minutes, and the driver was transported to a hospital by helicopter.
"Mick is in good condition but will be flown to hospital for further tests as a precaution," the Haas team said on Twitter.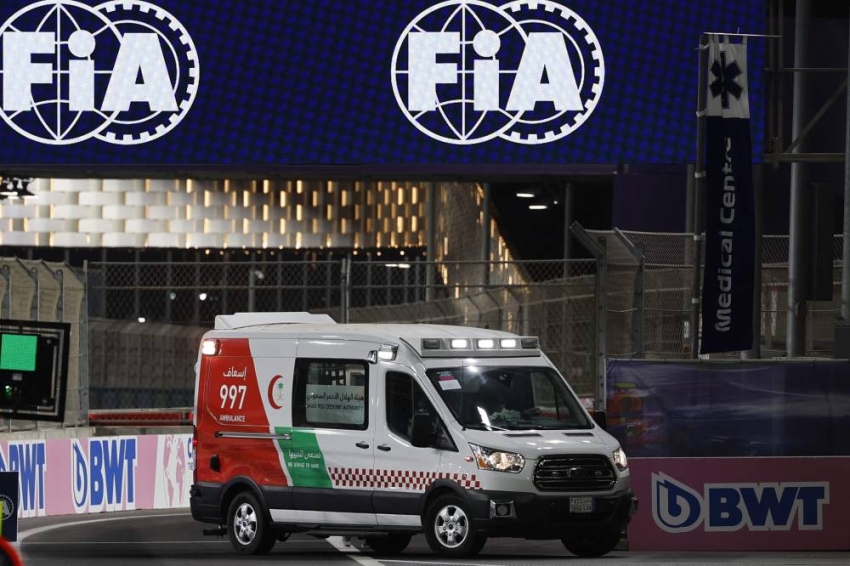 "I spoke to his mother and updated her," said team manager Gunther Steiner. "He does not have any visible injuries, but we will do x-rays to make sure that there are no complications from the force of the impact."
Here is the timing for the third round of official testing:
1. Sergio Perez (Mexico/Red Bull) 1:28.200
2. Charles Leclerc (Monaco/Ferrari) 1:28.225
3. Carlos Science (Spain/Ferrari) 1:28.402
4. Max Verstappen (Netherlands/Red Bull) 1:28.461
5. Esteban Ocon (France/Alpine) 1:29.068
6. George Russell (GB/Mercedes) 1:29.104
7. Fernando Alonso (Spain/Alpine) 1:29.147
8. Valtteri Bottas (Finland/Alfa Romeo) 1:29.183
9. Pierre Gasly (France/Alvatore) 1:29.254
10. Kevin Magnussen (Denmark/Haas) 1:29.588
.