Ecotrail AlUla returns again within the activities of the AlUla Festival for relaxation and relaxation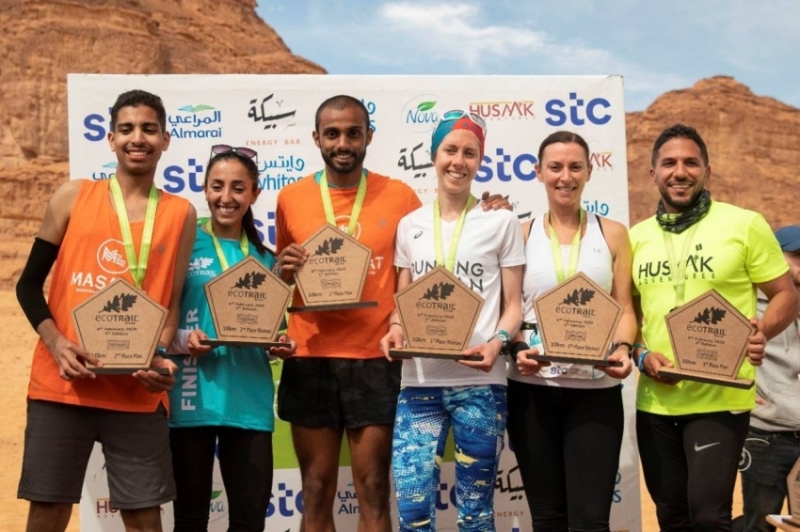 The EcoTrail AlUla Run returns again this year on March 18 and 19, 2022, as part of the AlUla Festival for Recreation and Relaxation. The race, which includes running and hiking, will enable participants of all ages and fitness levels to explore the stunning scenery and nature of AlUla in a mind- and body-healthy experience.
EcoTrail AlUla is a race that is run in tourist destinations with a focus on the environment, nature and the excitement of the challenge. The race was founded on the front of environmental responsibility, as it gathers various participants in natural areas, and highlights the cultural and natural character of AlUla, and respect for nature. Running is a growing sport globally and AlUla is one of the world's most exciting destinations for road running experiences. .
The experience consists of different levels of running tracks, suitable for all ages and different fitness classes, including 80km, 50km and 25km. It will also introduce a new 10km experience (running and hiking), as well as a new Sunset Race and Children's Race.
Within the activities of Al-Ula Moments Season, the new winter season in the governorate, 4 new festivals were presented to visitors offering diverse experiences of heritage, culture, arts, sports, adventures and food. Ecotrail AlUla will be part of the AlUla Festival for Recreation and Relaxation, which runs from March 17 to 27, 2022.
As a thriving entertainment and sports destination, AlUla recently hosted the second edition of the Saudi Tour in cooperation with the Ministry of Sports and the Saudi Cycling Federation, a cycling race that included 16 teams from around the world in a challenge that was held from February 1 to 5, 2022.
Also, as part of the latest Winter at Tantora festival, AlUla hosted two distinguished equestrian events, the Custodian of the Two Holy Mosques Cup for Endurance 2022, which witnessed the participation of more than 200 riders from more than 30 countries, and the Richard Mille AlUla Desert Polo Championship 2022, the first desert polo event regulator in the world.
As a destination with a unique landscape consisting of mountains, valleys and various geological features, AlUla is also a dream for urban travelers. New adrenaline experiences include abseiling, adventure track, sand tank rides, AlUla Valley Trail, bikers' meeting, mountain climbing, Gravity Kart experience, Via Ferrata and Valley Hammock experience.
.