Diaz: We will play with full concentration and will not repeat the mistakes of the league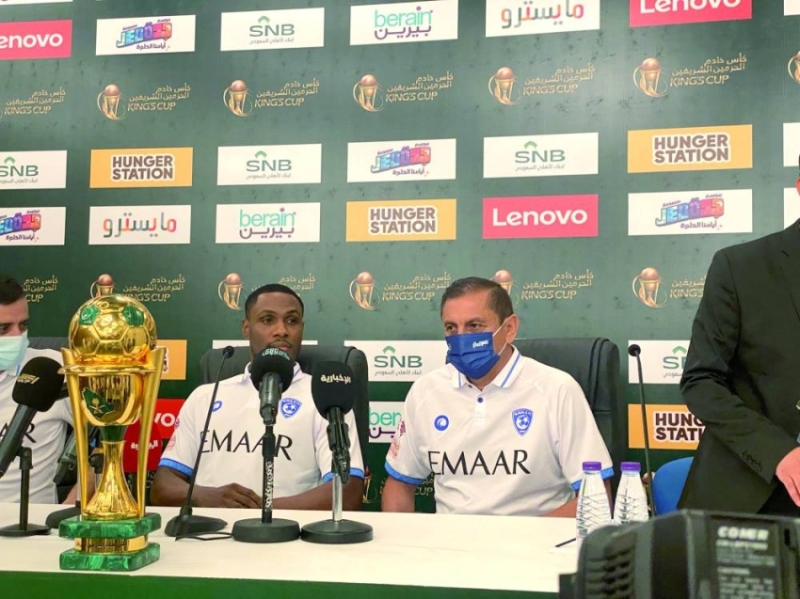 Al Hilal coach Ramon Diaz confirmed that His Highness the Crown Prince's honoring of the final match of the Custodian of the Two Holy Mosques Cup in front of Al-Fayhaa, will make the match more beautiful. Al-Hilal's coach said in the press conference yesterday: His team prepared well for this match because it is strong by all standards, and Diaz indicated that Al-Hilal suffered from pressure during the last period, and this match is considered a date for the harvest.
He added: We are looking forward to presenting a strong performance, especially that Al-Fayhaa is one of the good teams, and today's match will be different from any previous match for the two teams. In the last meeting, we will play with balance and with full concentration.
While Al Hilal striker Ighalo wished to present with his colleagues a beautiful show and crown it due to the great effort the team had done during the last period and after we took a time off, ready to show off in front of Al Fayhaa.
He added, "During the past week, we worked on the method of registration and dismantling the Al-Fayhaa defense blocs, and we are working on how to overcome our mistakes and translate opportunities, and we seek to score in front of the distinguished Al-Fayhaa goalkeeper."
.