"Derwas" and "Magnaaj" are the champions of the Madinah Cup and Imam University Horse Racing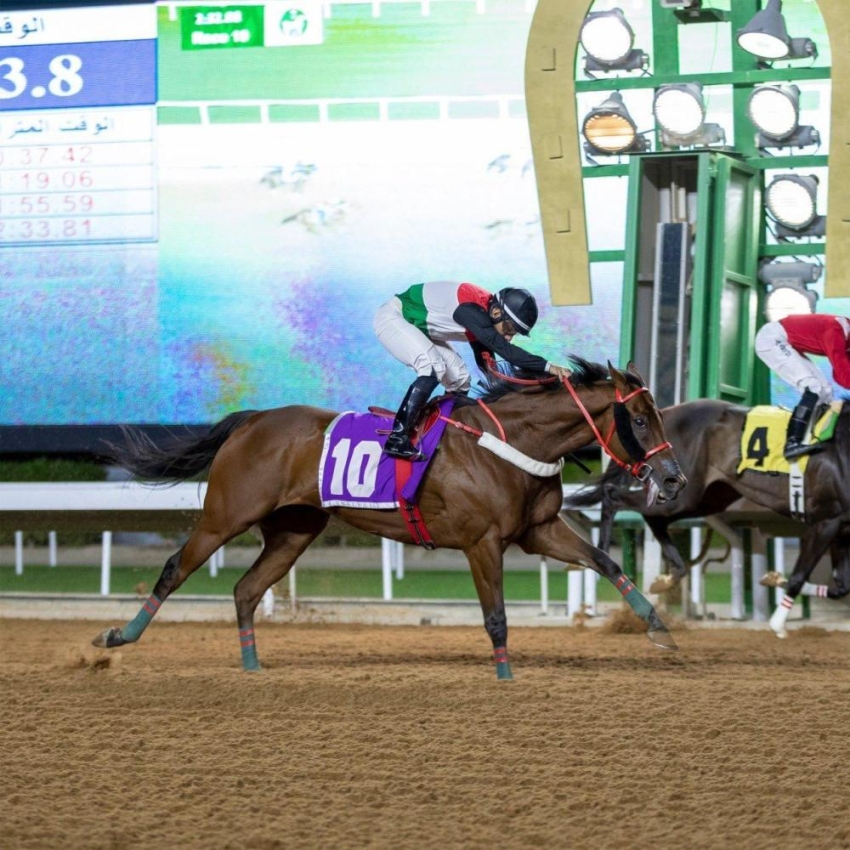 Long soul horses of all ages competed in one of their races for the "Madinah Emirate Cup" within the 58th round of the season's races schedule on King Abdulaziz Square in Janadriyah, ending with the horse "Derwas" winning the tenth round, recording a time of 2:32:87 minutes From a distance of 2400 m, continuing his victories for this season, led by al-Khayyal Ahmad al-Tayyar, who succeeded with distinction in snatching victory in the last breath, in front of "Ibn Qamah", who was about to win the run that he led since his start, accompanied by "Tasud", which retreated in the decisive stages to remain "Ibn Qamah" tied his footsteps hoping to win, but "Darwas" had another word, by leaving the prescription for "Ibn Qamah," while "Brother Mbari" came in third place, and after the race, His Royal Highness Prince Saud bin Khalid Al-Faisal, Deputy Governor of the Medina region Al-Munawarah Al-Trophy for coach Shalih Al-Odayani.
In the same round, within the eighth round, local production mares of different grades and ages participated in the "Imam Muhammad bin Saud Islamic University Cup", where the blue mare "Magnaj" was dominated by Prince Faisal bin Khalid, who recorded a time of "2:06:15 minutes." At a distance of 2000 meters, at the expense of the runner-up "impressed", who presented with her a strong break of excitement and challenge in the last fifth of the distance led by the imagination Adel Al-Faridi, who walked with his mare behind the leaders throughout the course of the race, under the direction of coach Abdullah bin Musharraf, where Saad bin Musharraf took over the CEO Najd Racing Company, the cup, from Dr. Ahmed Salem Al-Ameri, President of the University.
.