Crown Prince witnesses the Formula Diriyah race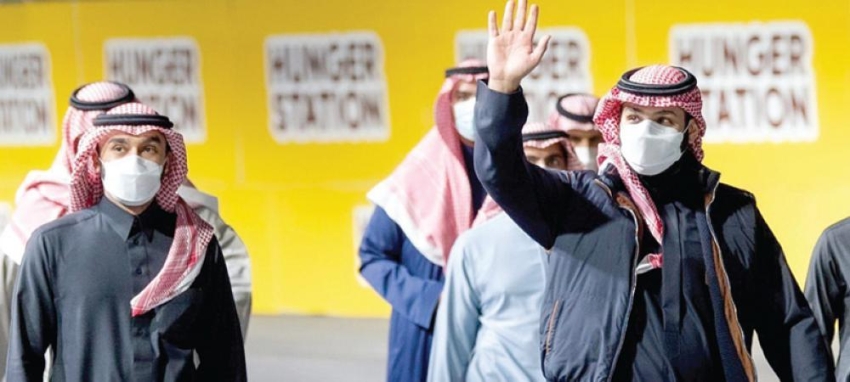 His Royal Highness Prince Mohammed bin Salman bin Abdulaziz, Crown Prince, Deputy Prime Minister and Minister of Defense – may God protect him – witnessed yesterday, Saturday, the second round of the "Formula E Diriyah 2021" race, which was held in the historic Diriyah for the third year in a row, within the season. Seventh of the World Championship «EPB Via Formula E». Upon the arrival of His Highness the Crown Prince to the racetrack, he was received by His Royal Highness Prince Abdulaziz bin Turki Al-Faisal, Minister of Sports. The royal anthem was played, then His Highness the Crown Prince went to the main stage to watch the race.
The race was witnessed by His Highness the Crown Prince, His Royal Highness Prince Turki bin Muhammad bin Fahd bin Abdulaziz, Minister of State and Member of the Council of Ministers, His Highness Prince Badr bin Abdullah bin Farhan, Minister of Culture, and His Royal Highness Prince Khalid bin Sultan Al-Faisal, Chairman of the Saudi Automobile and Motorcycle Federation His Highness Prince Fahd bin Jalawi bin Abdulaziz, Vice President of the Saudi Arabian Olympic Committee, His Royal Highness Prince Rakan bin Salman bin Abdulaziz, their Highnesses, Excellencies and those interested in the sport of Formula Racing and a number of guests.
The grand race was held for the first time at night with the participation of 12 international teams over a period of two days at the Diriyah circuit, which is 2.83 km long and lit with LED technology, which is low-consumption, powered by renewable energy for the first time in the history of the race, as part of the implementation of the best initiatives. The global field in the field of environmental and economic sustainability, in line with the programs of "the Kingdom's Vision 2030".
The sports sector in the Kingdom is witnessing significant and qualitative leaps around the world thanks to God – glorified and exalted – and then the unprecedented support that His Highness the Crown Prince – may God support him – and his keenness and continuous follow-up, which contributed to the success of the sector, with the grace of God, in hosting and organizing international sporting events and events.