Cosmin doubles the technical doses and prepares the injured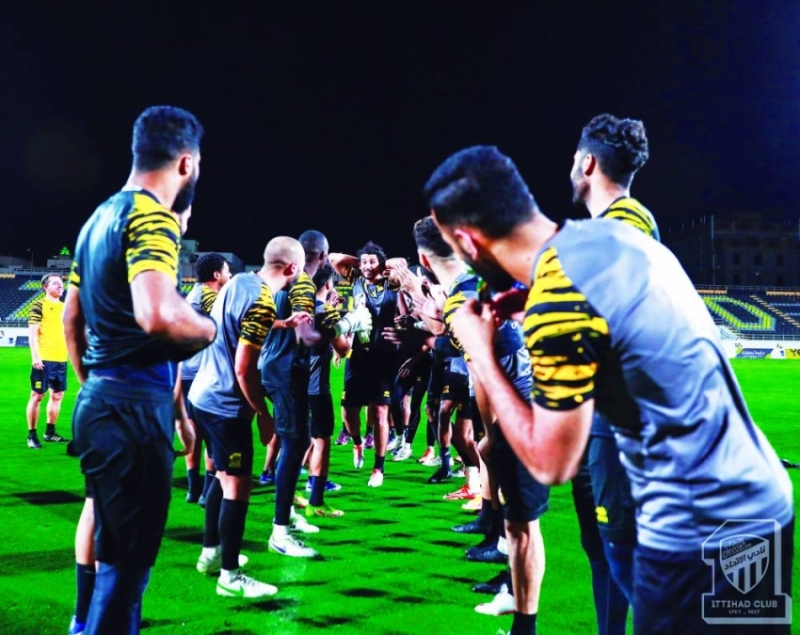 The participation of Al-Ittihad club defender Ahmed Hegazy in the group training added an atmosphere of optimism among the players, and even among the fans and the captain's officials.
Hegazy participated in the training yesterday, Wednesday, for the first time since last February, after suffering an injury when participating with the Egyptian team in the last African Nations Championship.
The Al-Ittihad team had raised the levels of preparation for the Clasico against Al-Hilal, scheduled for Sunday, especially after the difference between it and the second-placed Al-Hilal had reduced to 6 points, which added to Sunday's match more excitement.
For its part, the medical system is intensifying its efforts to prepare Coronado and Al-Bishi, after they were exposed to various injuries.
Al-Bishi suffered a knee injury, during his team's team training two days ago, which forced him to be in the medical clinic, in order to prepare him for the upcoming Al-Hilal match, in the Saudi Professional League.
In a report submitted to the team coach, the medical staff explained that the injury is minor and does not pose a concern for the player's participation with his team against Al Hilal.
The player is expected to return to group training within two days at most, after which he will determine his readiness to face El Clasico.
Coronado is undergoing remedial training to be ready for El Clasico. For his part, Abdul Aziz Al-Jibreen continued his fitness program due to the muscle injury he suffered in the last period.
Kuzmin gives the bulk of the training sessions to the federal team currently for technical matters and for tactical applications, especially in preventing Al Hilal from taking the ball out of its court, and closing the training session with a maneuver in which he corrected some errors.
Al-Ittihad is in first place with 61 points, 6 points behind Al-Hilal, the runner-up.
.