Corona sweeps victory before confronting Iranian steel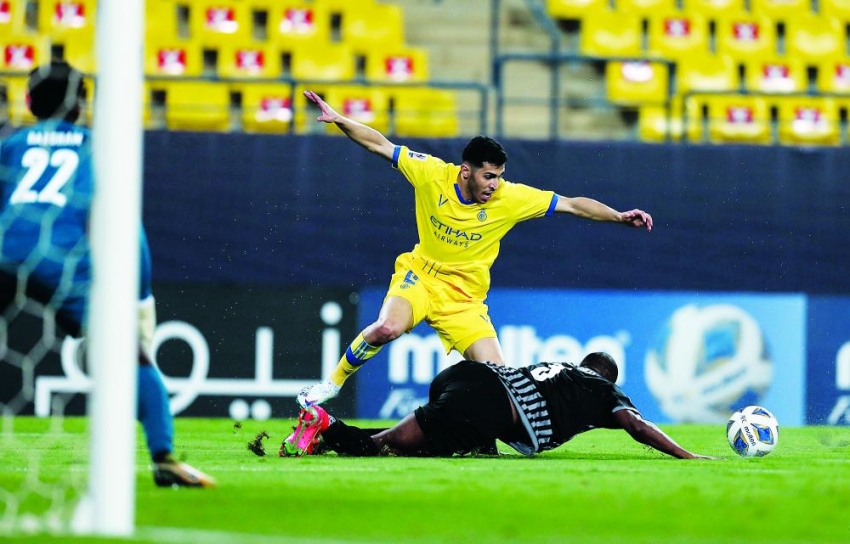 Yesterday, Monday, Al-Nasr Club announced that 9 of its first AFC Champions League soccer team members had been infected with the Corona virus, including 5 players.
And the injured are, Firas Al-Braikan, Abd Al-Rahman Al-Ubaid, goalkeeper Bradley Jones, Osama Al-Khalaf, and Abdulaziz Al-Alawi, with Corona virus.
Four auxiliaries of the team were also injured, namely, Mahmoud Manan, the interpreter of the team, Abdullah Al-Qasha'mi, a physiotherapist, Baghdan from the medical clinic, and Idris Ali, who is in charge of his custody.
It should be noted that Al-Nasr will face Foolad Al-Irani on Tuesday in the third round of the AFC Champions League group stage, and the team has 4 points.
In a related development, Al-Nasr is looking for the top of its group in the AFC Champions League, when it meets Iranian Khuzestan steel today, Tuesday, in the third round of the group stage of the AFC Champions League.
Al-Nasr leads its fourth group with 4 points, with a goal difference from his rival Fouladh, while Al-Wehdat Al-Jordan and Al-Sadd Al-Qatari come in the third and fourth places with a point.
After his lackluster tie in his opening match against Al-Wehdat, Al-Nassr returned with strength and appeared in a different form and content, and scored a deserved victory over Al-Sadd 3-1.
Brazilian coach Mano Menezes succeeded, in his first assignment with the team, thanks to his tactical approach, his good reading of the opponent, which was reflected in the performance of the players who managed to create several opportunities in addition to the lack of defensive mistakes.
"I was only concerned about the tactical organization before facing Al Sadd, but the players played a big game and played in an excellent way from the start," Menezes said.