Chiellini confirms his departure from Juventus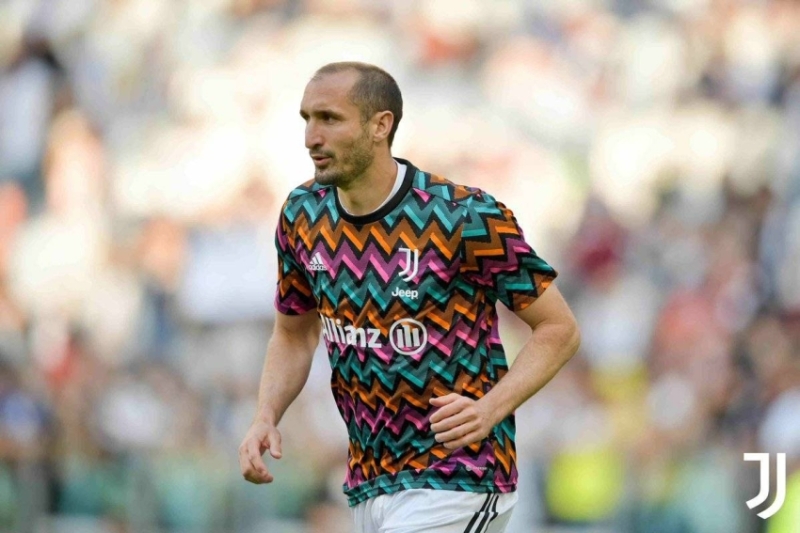 Juventus defense magnate Giorgio Chiellini confirmed his departure from his club at the end of the current season, after his team lost the Italian Cup final 2-4 to Inter after the extension yesterday, Wednesday.
The old lady's captain indicated that he will play the last two matches for his team in the local league before bidding farewell to the team's supporters.
Chiellini told "Mediaset", "We spent 10 wonderful years at Juventus and it is time for the young faces to carry the torch. I did my best and I hope to make an impact."
"On Monday I will bid farewell to the Allianz Stadium (of Juventus) in the match against Lazio, it is my decision 100%," the 19-times champion revealed.
Chiellini, 37, did not want to confirm whether he would retire permanently after leaving Juventus, saying, "Frankly, I don't know, I have to think about it with my family. I'm happy to leave Juventus and I'm at the top of my level."
Chiellini won the local league championship with Juventus nine times since joining the team in 2004 from Livorno, and his name was associated with the other central defender Leonardo Bonucci and historical goalkeeper Gianluigi Buffon.
It is noteworthy that Chiellini, the European champion with his country last summer, will also retire from international football when Italy faces Argentina, the South American champions, at Wembley Stadium in London next month.
Chiellini, who played 116 international matches with his country, was hoping to participate in the World Cup again before Zhao said (goodbye) to the fans, but Italy will be absent from the Qatar World Cup 2022, for the second time in a row, which hastened the retirement of the central defender.
.