Balotelli is back in the Italy squad for the first time since 2018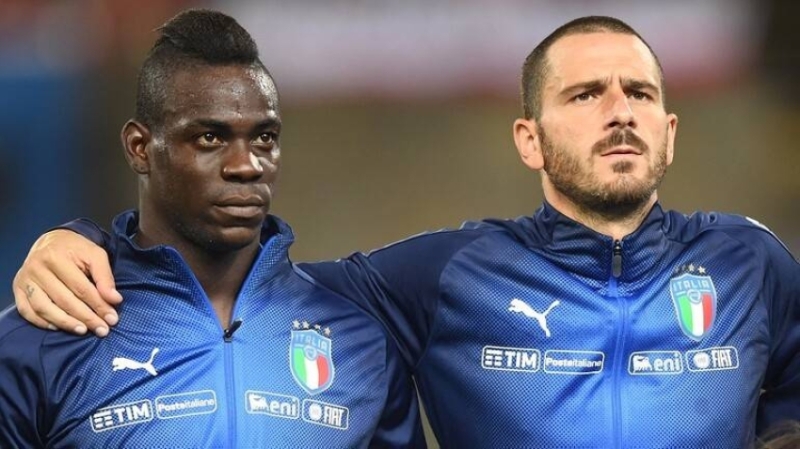 Italy coach Roberto Mancini announced the list of his country's national team in preparation for the next camp during the international break, to prepare the team before the matches of the European qualifying round for the 2022 World Cup.
This is the first time that Adana striker Demirspor Balotelli, who worked under Mancini at Inter Milan and Manchester City, has joined his country since September 2018.
The Italian national team's official website also mentioned that Manchetti has called up 7 new players, including Brazilian duo Luiz Felipe and Joao Pedro.
The Italian national team will hold a 3-day camp at the Italian Federation headquarters in Coverciano, starting on Wednesday.
The Azzurri list included 35 players, as follows:
Goalkeepers: Marco Karnischi, Alessio Craito, Alex Merritt and Salvatore Sirigu.
In defense: Bastoni, Biraghi, Calabria, Chiellini, Di Sciglio, Di Lorenzo, Florenzi, Luiz Felipe, Mancini, Luca Pellegrini, Giorgio Scalvini and Tolui.
In the midfield: Barilla, Cristante, Fagioli, Frazioli, Locatelli, Pessina, Ricci, Sensi and Tonali.
Forwards: Balotelli, Berardi, Bernardeschi, Immobile, Insigne, Joao Pedro, Raspadori, Sakamaca, Mattia Zacchini and Zaniolo.
.