An-Namshan and Al-Dossari: Al-Ettifaq and Al-Qadisiya are able to compete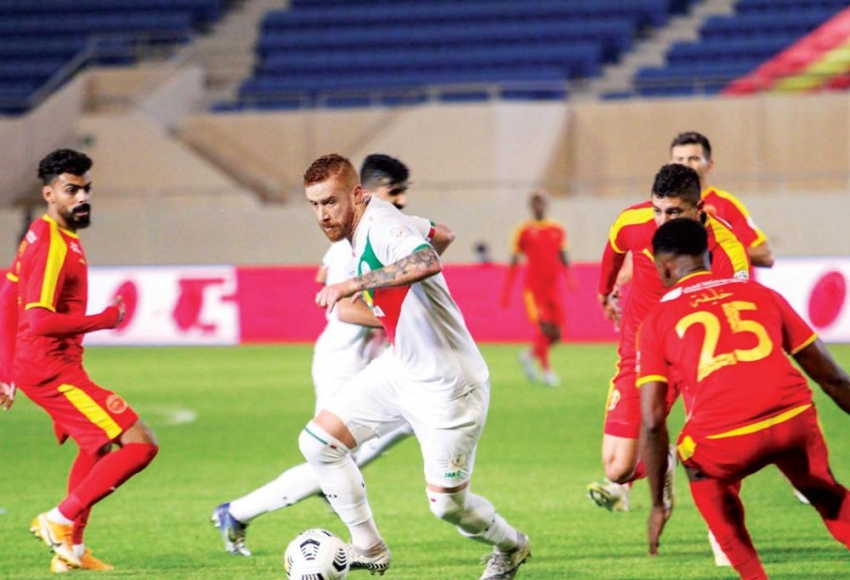 The player of the first team of Al-Ettifaq Club and former football director Captain Salman Namshan confirmed that the clubs of the Eastern Province are able to compete in the Prince Mohammed bin Salman Professional Cup League and to take the lead, especially since each team has 10 matches left.
He pointed out that competition for the league title is possible, in light of the convergence of points from the first place to the seventh.
He told Al-Madina: "The agreement has 30 points in fifth place, and Al-Qadisiyah has 29 points. They are very close to the competition or at least enter the adult square, and the two teams are presenting better levels than previous seasons. The agreement with Captain Khaled Al-Atwi developed with praise from critics and followers." , Although there is a slight fluctuation, the team competed with the big teams, and is now achieving positive results at home and abroad, and I expect that it will have an interest in the coming rounds, provided that there is a focus of the players.
Al-Namshan also praised the Al-Qadisiyah team, and said: "Al-Qadisiyah includes distinguished local players, and I hope that the administration will maintain their stay in the team that is close to competing on the top, or at least to be in a position that qualifies it for the Asian participation."
He continued, "Al-Qadisiyah has qualified for the quarter-finals of the King's Cup competition and will meet Al-Ittihad, and that the opportunity is still ahead of him to reach the final match and he is able to qualify, especially as it includes distinguished local and foreign players."
For his part, the former Qadisiyah coach Hamad Al-Dossary praised "Al-Madina" clubs Al-Qadisiyah and Al-Ettifaq, expecting that they will achieve distinguished results in the upcoming rounds and compete for the top positions. Addison, along with talented local players such as Hassan Al-Omari, Hamad Al-Yami, Hassan Abu Sharara and the distinguished goalkeeper Faisal Masrahi, also has distinguished foreign elements such as Naeem Al-Celiti, Lucas and Philip Kish, as well as the local players.