Among them is an Arab player who has scored more international goals than the current players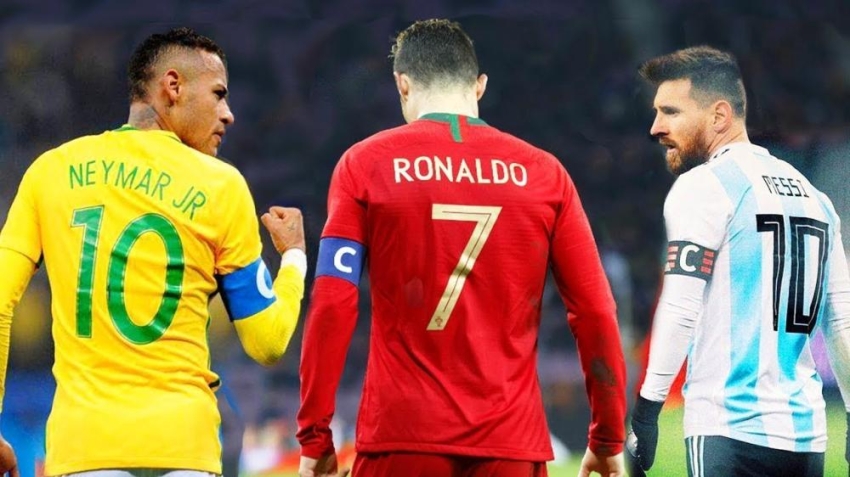 The Portuguese star, Cristiano Ronaldo, continued to chase the legend of Iranian football, Ali Daei, at the top of the top scorers in the history of the round witch at the international level.
Ronaldo scored Portugal's second goal against Luxembourg during a match between the two teams on Tuesday, in the qualifiers for the 2022 World Cup, which ended with Portugal's 3-1 victory.
With this goal, Ronaldo raised his score to 103 goals for his country, in second place, in the list of best scorers in the history of football at the international level, led by Ali Daei, who retired from the game in 2006.
The 36-year-old Ronaldo is currently the most unrepentant international scorer, 31 ahead of second-placed Sunil Chhetri, who has scored 72 goals for India.
Barcelona and Argentina legend Lionel Messi is in third place, with 71 international goals, just 3 ahead of Emirati star Ali Mabkhout, the only Arab player in the list that included 10 players.
The list of more than one international goal-scoring record of the current players is as follows:
1- Cristiano Ronaldo of Portugal – 103 international goals
2- Indian Sunil Chhetri – 72 international goals
3- Argentine Lionel Messi – 71 international goals
4- Emirati Ali Mabhouth – 68 international goals
5- Robert Lewandowski – 66 international goals
6- Brazilian Neymar – 64 international goals
7- The Uruguayan Luis Suarez – 63 international goals
8- The Swedish Zlatan Ibrahimovic – 62 international goals
9- Bosnian Eden Djikko – 59 international goals
10 – Belgian Romelu Lukaku – 59 international goals