Alitihad informs Henrique to attend in Jeddah on Wednesday … Rodriguez completes the professionals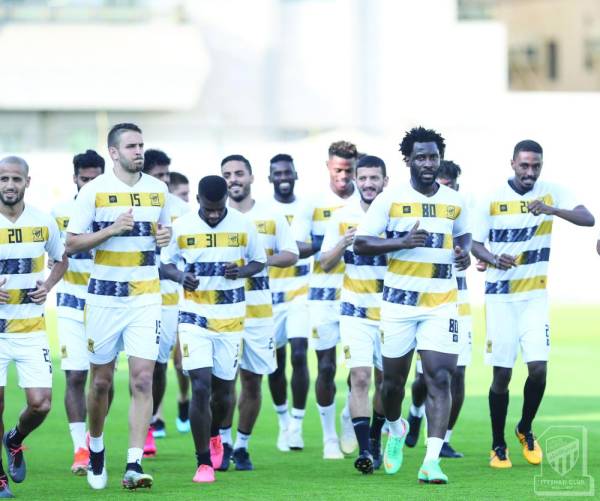 The management of Al Ittihad Club confirmed to the Brazilian professional Bruno Henrique that he should come to Jeddah next Wednesday at the latest, in preparation for entering training in preparation for the team's first matches in the new season in front of the agreement next Sunday within the first round of the Prince Mohammed Bin Salman Professional Cup League in Jeddah .
The administration has completed all procedures with the player, which allow him to come to the Kingdom.
The Federal Administration is racing against time to settle the contracts of foreign professionals, as the sources suggest the return of the professional Cape Verde Rodriguez to the team, although the Turkish Fenerbahce club gave him the number 11 in an indication of his continuation, yet the sources indicate that he will join the federation training, knowing that Rodriguez has finished his mission with his country and returned Yesterday to Turkey.
The adherence of the Federalists to restore the player comes with the desire of coach Fabio Carelli to benefit from his services, due to his conviction of his technical capabilities in line with his vision of the needs of the team at the party.
On the other hand, coach Carili settled on the list of 30 players that he will rely on during the new season, including the seven foreign professionals, which made him agree with the administration to empty the cells, dispense with names that do not need their services, and some of them were loaned, and he made dealings with Others, not renewing with some players.
As reported by Al-Madina earlier, the management informed the player Bonnie to dispense with him, and he is outside the coach's accounts.
Regarding the last friendly match that the team fought against Damak, which ended in a 3-3 draw, and the conversations that took place around it, the information of Al-Madina confirms that the match has been agreed upon in advance to extend to 3 games, and each half extends for 35 minutes. That the third game was agreed upon after the end of the second half, knowing that the friendly match took an official character for the test matches, as it was administered by referees accredited from the Ministry of Sports office in Jeddah.