Al-Qadisiyah frustrates unity … and the pioneer is your hand on your hand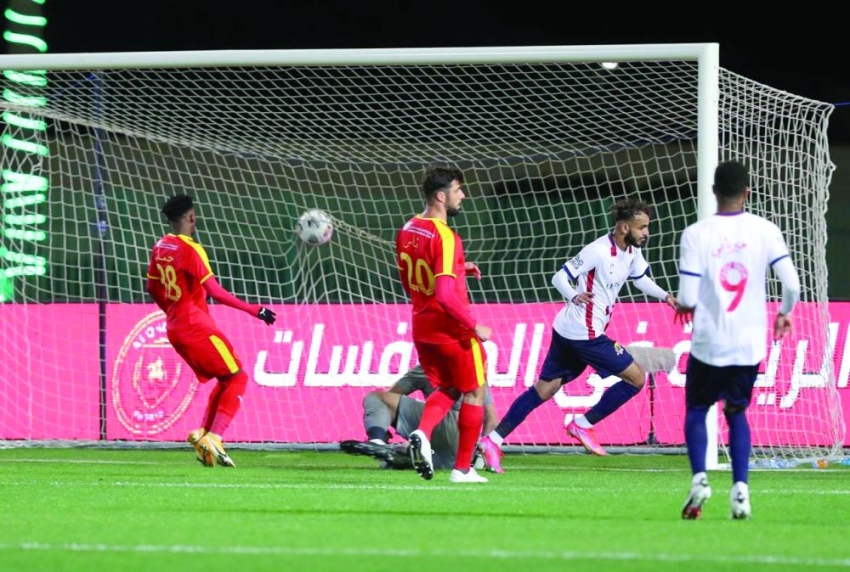 Al-Qadisiyah team snatched a precious draw against its guest Al-Wahda, 2-2, in the 16th round of the Prince Mohammed Bin Salman Professionals Cup League, in their meeting yesterday at Prince Saud bin Jalawi Stadium in Rakah in Khobar.
Al-Wehda imposed his preference over the first half and ended it in his favor with two goals for nothing, scored by Hazaa Al-Ghamdi (9) and Anselmo D. (28).
The second half began quickly from the two teams, especially Qadisiyah, who reduced the result through its promising player, Hassan Al-Omari, (52). A minute later, the referee canceled a goal for the unit scored by Nyakati for offside, after returning to the flight. In the 77th minute, and under control, Al-Qadisiyah managed to equalize the cuff through his player, Karolis Andrea.
With this result, Al-Qadisiyah raises its score to point 21 in eighth place, surpassing Al-Wehda by goal difference.
In another match, Al-Raed's team won a broad victory over its guest Damk, 4-2, scored by Raed Al-Tahadi, his Moroccan professional Karim El-Berkaoui (Super Hattrick), and Damk was the first to score in the first minute through Argentine Emilo Zelaya with a header placed to the left of the goalkeeper, and Entolic added the goal. The second pen.
With this result, Al-Raed's balance rose to 19 points, while your inclusion remained at point 12.