Al-Ittihad rejects media rhetoric and focuses on the decisive stage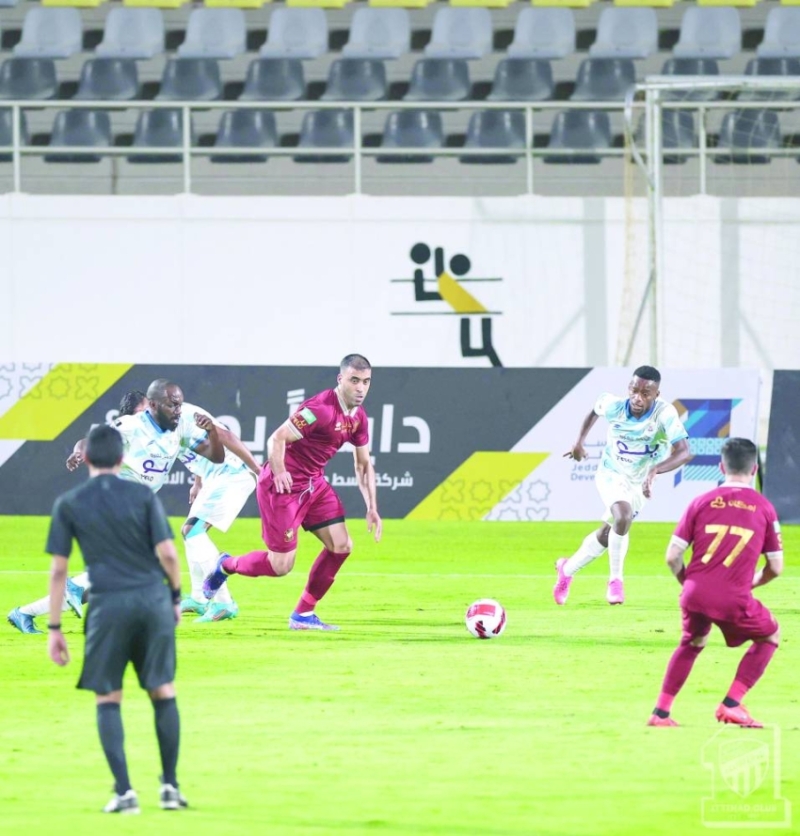 Al-Ittihad club management refused to comment through the media on Al-Nasr's latest statement, which included explicit accusations against club officials, and the federal administration preferred to take official measures to preserve the club's rights.
The federation also aims to avoid distracting their focus and the focus of the football team from its original and basic task, which is to resolve the league title, as the team awaits 5 decisive matches from the life of the competition, which requires full focus from everyone, whether management, players and the technical staff.
On the other hand, the date of Ahmed Hegazy's joining Al-Ittihad team training will be determined in the coming days, as he awaits the player's arrival in Jeddah, after the attending physician reassured the stages of the player's rehabilitation that he underwent during the last period.
The federal fans are awaiting the return of Hegazy, to be a support for the team during the decisive phase, which begins with the resumption of the league and will continue for 5 rounds until the end of the Prince Mohammed bin Salman Professional Cup.
On the other hand, the Federal team continues its daily training at the club's stadium, especially after the team played its first friendly match during the break yesterday, against Abha, and it ended with two goals without a response.
Striker Abdel Razzaq Hamdallah participated in part of the friendly match, although he joined training for the first time after returning from vacation on Friday.
The technical staff, led by Cosmin Contra, the Federal Technical Director, reassured the players' condition after returning from rest, and the harmony was clear between Romarinho and Cornado, as the two players exchanged scoring and making two goals against Abha.
The Abha match was the first of three friendlies that the team will play during the break, as the second match will be against Al-Hazm on April 24.
.