Al Hilal's gains against Istiklal exceed the Asian qualification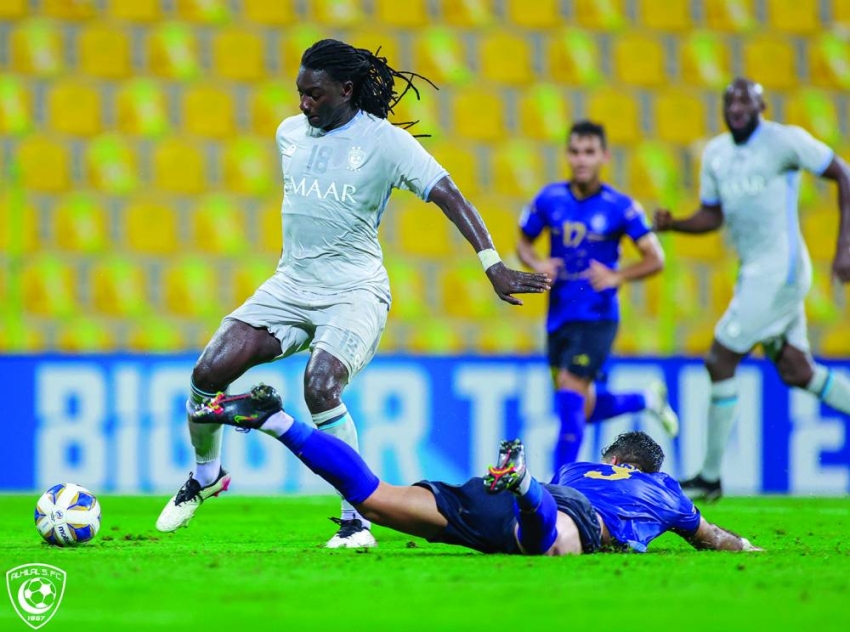 The gains made by Al Hilal team did not stop by defeating Esteghlal Tehran by a clean double in the match of the 16th round of the AFC Champions League, and qualifying for the quarter-finals of the tournament. After the match that took place at Zabeel Stadium in Al Wasl Club in Dubai on Monday evening, the blue team regained its well-known glory.
Al-Hilal fans were putting their hand on their heart, as they saw their team finish three rounds of the Prince Mohammed bin Salman Professional Cup, after finishing two matches with a hard-earned victory, before stumbling in the third with a draw, especially after the record deals made by Al-Hilal in the recently ended summer Mercato. As well as hiring Portuguese coach Leonardo Jardim.
But in the Istiklal match in Dhahran, the players began to harmonize with Jardim's technical style, and he also began to know the technical capabilities of his players. We found him pushing Moussa Mariga on the right side, so his danger appeared in starting, passing and creating goals, and he formed a very dangerous offensive front.
The Brazilian Pereira also began to show some of his potential in the 10th position behind the striker, in turn in the manufacture of the player, and his penetration into the operations box, so he made a wonderful goal, and almost scored another.
Gomez also regained his luster as a goalscorer, scoring from half-opportunities, and moving consciously within the area of ​​operations.
Al-Hilal's biggest gain from the independence match was the remarkable brilliance of goalkeeper Abdullah Al-Mayouf, to whom the Al-Hilal team owes the credit for this good result, after he exceeded his goal with extraordinary valor and brilliance, which made him the undisputed first man of the match.
Al-Hilal's gains will double with the succession of matches, and the players will be in harmony more and digest the style of their coach, so that the leader remains as an integrated team.