Al-Batin surpasses Al-Faisaly.. Al-Tai tied with Al-Taawon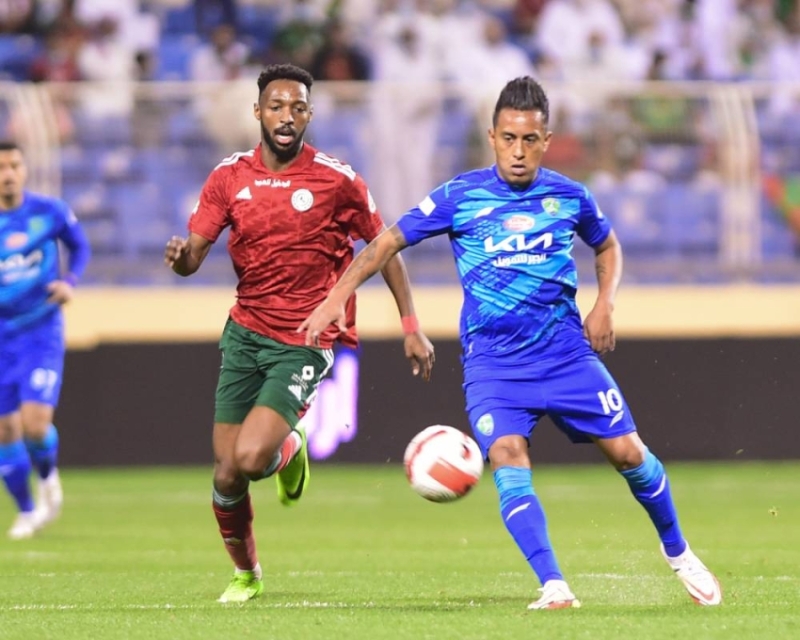 Al-Fateh team increased the surgeons and groans of its guest Al-Ettifaq, after it defeated it with a wide score of 4-0 to calculate the 22nd round of the Prince Mohammed bin Salman Professional Cup League, in a match in which Al-Fateh toured in length and breadth, while the agreement did not provide anything but some judgments and attempts. individual.
Al-Fateh scored 3 goals in the first session through the Peruvian Christian Cueva (two goals), and the Algerian Sofiane Ben Debka scored the third.
With this victory, Al-Fateh raised its score by point (27) in seventh place, while Al-Ettifaq suffered bitterness by receiving the ninth loss and became in a critical position and in the 15th and penultimate place with (20) points.
Al-Batin defeats Al-Faisaly
Al-Batin club benefited its fans with an important and valuable victory over its guest Al-Faisaly, 1-0, in a meeting that was average in performance and giving from both teams.
The only goal was scored by Youssef Al-Jabali, after a skillful effort and interval. He overcame more than Fayslawi's defender and played a beautiful ball to the right of goalkeeper Mustafa Malaikah. Thus, Al-Batin advances to the point (22) in the 13th position, while Al-Faisaly remains at the point (21) in the 14th position.
Tie Al-Taei and cooperation
The match was decided by Al-Taei with its guest Al-Taawoun, with a score of 1-1, in an open and exciting match by both teams.
Al-Taei Al-Ashhab came first in the first half through defender Hassan Al-Jubeiry after a cross by Amir Saeed Al-Jubeiry, who played it on Al-Taïr in the cooperative net. In the second half, in which the cooperation entered as a striker in order to modify the result and attacked many sides and from the depth, and indeed he achieved this, as he scored the equalizing goal through "Tobias Figueroa" by mistake, after that the two teams exchanged the attack, and they had more than one chance, and with this result Al-Taei raised his score to point (26) in ninth place, and Al-Taawon to point (23) in 12th place.
.