Al-Ahly is close to resolving the Balamari deal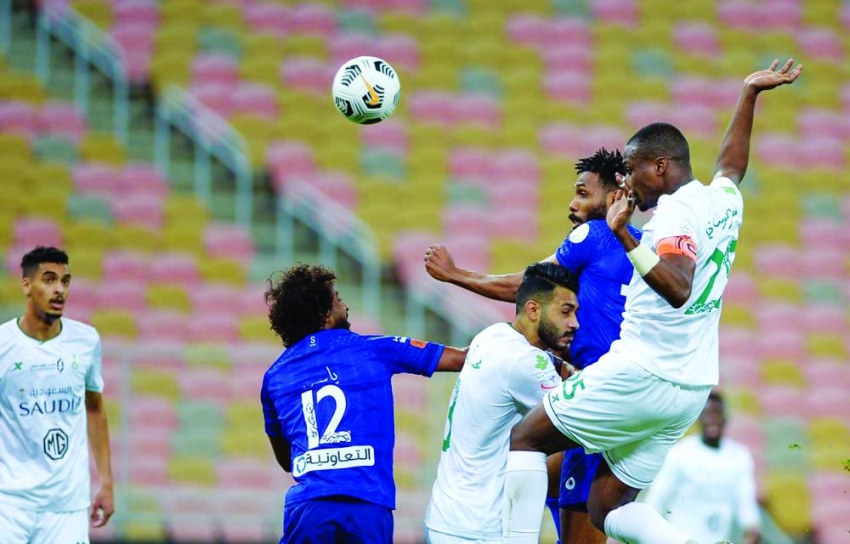 The transfer of Algerian Jamal Belamri, defender of the French Lyon team to Al-Ahly club, has become close to the resolution, after the Al-Ahly administration made a tempting offer to the player, which made him agree to it, as he wanted to play as a mainstay to raise his market value, while the Ahlawi were waiting for the final and decisive response from the Lyon club management to announce the deal. officially.
The Al-Ahly administration recently succeeded in renewing the contract of attacking star Omar Al-Somah for a period of 3 seasons for 10 million riyals per season, with a total of 30 million. The team received 20 goals, and despite coach Vladan's attempts to fix the defensive defect by taking turns to involve 4 central defenders, sometimes he involved Moataz Hawsawi and Muhammad Al Fateel, and sometimes he relied on Abdul Basit Hindi and Muhammad Kharabani, but mistakes were frequent in every match, except for the last confrontation. In front of Hilal, which ended in a goalless draw, during which the Al-Ahly team in general presented a distinguished level, which made the fans praise the players' performance and demanded that they continue this performance in all matches.
For his part, Ahmed Bamawada is expected to be appointed as general supervisor of football, replacing the resigned Tariq Kayal.