Al-Ahly chasing the Bokagonjour star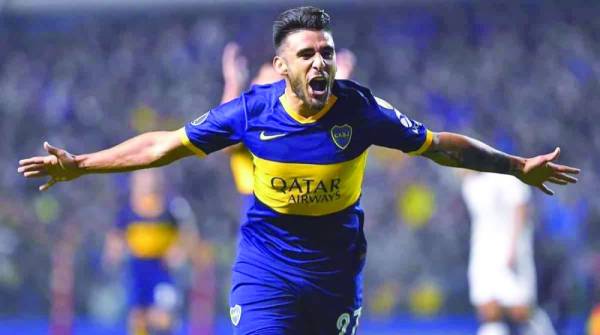 Al-Ahly fans are pressing the club's management, through social media, to sign the Argentine Eduardo Salvio, the midfielder of Boca Junior.
The Argentine club adheres to the player and refuses to abandon him, as he had previously refused an offer from Al-Nasr Club to join the player during the current summer Mercato.
Al-Ahly management is trying to invest the opportunity of a financial crisis in Bocagonior Club, as the club needs urgent financial support to pay off external debts.
The Al-Ahly administration wants to include Salvio in the loan system, as it believes that this formula may satisfy Boca officials who refuse to forfeit the player by selling his contract.
On the other hand, Moroccan Fattouh Idrissi participated in the Al-Ahly team training that was held yesterday, after the player participated for the first time after officially signing his contract with the club.
For his part, the Serbian Vijsa, the new Al-Ahly team's professional, joined the team's training.
Abdel-Elah Moumina, President of Al-Ahly Club, said that the club's treasury had witnessed a great financial recovery, with the support of the Ministry of Sports, as cases of 120 million riyals were closed against the club, in addition to 200 million riyals that represented late salaries.
These rapid developments came during the past few days, so Al-Ahly administration announced the postponement of the general assembly meeting until further notice, after it called earlier for this meeting on October 14th.
The meeting was scheduled to discuss the financial crisis besieging the club, which led to the unilateral termination of more than one foreign professional contracted by him for not receiving his dues.